A La Minute Chef Seattle
Jun 15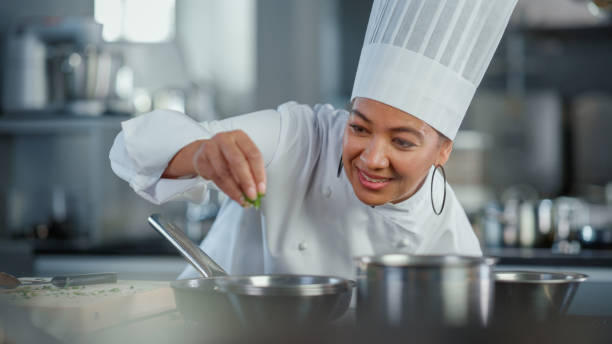 Making that special event one to remember can be difficult, but picking the perfect catering service doesn't have to be a headache! With numerous options available, it's simply just a matter of knowing how and where to look. However, if you're looking for a catering service that offers exceptional food and service, A La Minute Chef Seattle is the way to go. Here are the top three reasons to choose A La Minute Chef Seattle for your next event catering:
When you choose A La Minute Chef Seattle, you're getting the expertise of one of the best chef in Seattle - Chef Emma From My Kitchen to Yours. Emma is a Seattle-based chef who brings a special touch to meal preparation, with her signature creativity and emphasis on quality. She's cooked for A-listers in the city at some of its most renowned restaurants, creating amazing meals from only local ingredients. With A La Minute Chef Seattle, you can rest assured that your guests will be treated to a culinary experience they won't forget.
2. Customizable Menus
A La Minute Chef Seattle offers fully customizable menus to fit your event's unique needs. Don't know what to feed your guests? Let Chef Emma work her magic! Her custom menus offer the perfect balance between formal feasting and laid-back noshing, tailored specifically for any occasion. From appetizers to desserts, A La Minute Chef Seattle has something to please every palate. Plus, Chef Emma is more than happy to accommodate any dietary restrictions or preferences, so all of your guests can enjoy the meal.
3. Attention to Detail and Exceptional Service
At A La Minute Chef Seattle, we believe that great food is only one part of a successful catering experience. With our commitment to detail and stellar service, you can always count on us. Our team will do their very best so that all aspects of your event are spot-on - from the initial setup through presentation and final cleanup. We want you to sit back, relax and enjoy being a guest at your own get together!
In conclusion, if you want to make your next event truly special, choose the best chef in Seattle for your catering needs. With the expertise of Chef Emma From My Kitchen to Yours, customizable menus, and exceptional service, your guests will be raving about the food long after the event is over. 
Enjoy delicious, customized catering and meal planning with A La Minute Chef Seattle. From full-service event catering to personalized entrées delivered right to your door, Chef Emma of My Kitchen To Yours offers top-notch culinary experiences that'll leave you wanting more! Get in touch today at 805.260.9999 or check out her website www.chefemmadurocher.com - the perfect way to make any occasion extra special!