Judi Yazzolino retires from the West Seattle Foodbank.
Information from the West Seattle Food Bank
The staff and board of directors of West Seattle Food Bank congratulate them Judi Yazzolino upon her retirement on April 1stst. Her passion and commitment to our community has been a catalyst in building a strong community support for the West Seattle Food Bank.
Long-time West Seattle resident Judi joined the WSFB in 2013 to share her expertise from a career in media sales and marketing. In her role as the Food Bank's Development Director, Judi has raised awareness of the West Seattle Food Bank's mission and vision.
"I was so excited and grateful that I could share my knowledge with the WSFB and give something back to my community over the past 8 years. It was a pleasure " Judi shares.
She became an important communicator for the food bank's programs and the people we serve. Judi developed lasting relationships with our many donors and the business community. As a result of Judis fundraising, marketing and branding, the Food Bank has sharpened its profile in the community and achieved significant growth.
Judi's accomplishments are broad and expansive. Her successes are the result of the wonderful relationships she has built and the gratitude she shows in return.
· · Tools of change, a big affair, and the flavors of West Seattle rely on commitment to secure sponsorship for hosting, business owners to donate, media to spread the word, and donors to participate.
· · Presence at community events is based on close relationships with association leaders who are critical to raising community awareness.
· · Food drives are the result of communicating the reality of food insecurity in our community and building relationships with individuals, grocers, civic groups, and small and large businesses to fight for the cause. Success depends on communicating and providing critical information and materials to hosts and volunteers to help them get in touch.
You will still see Judi in West Seattle visiting her favorite shops and restaurants, or walking her dog through the parks or neighborhoods. Judi will remain on the board of directors of the West Seattle Junction Association until she gets going!
Judi's resignation is bittersweet for the West Seattle Food Bank. We're sad to see her go, but happy that she can travel, ski and spend more time with loved ones. The best for you always! Out of gratitude.
Judi & Worth Wheeler, pastor of the Christian Church in West Seattle, poses with $ 29,000 gift cards purchased by WSCC and donated to the grocery bank.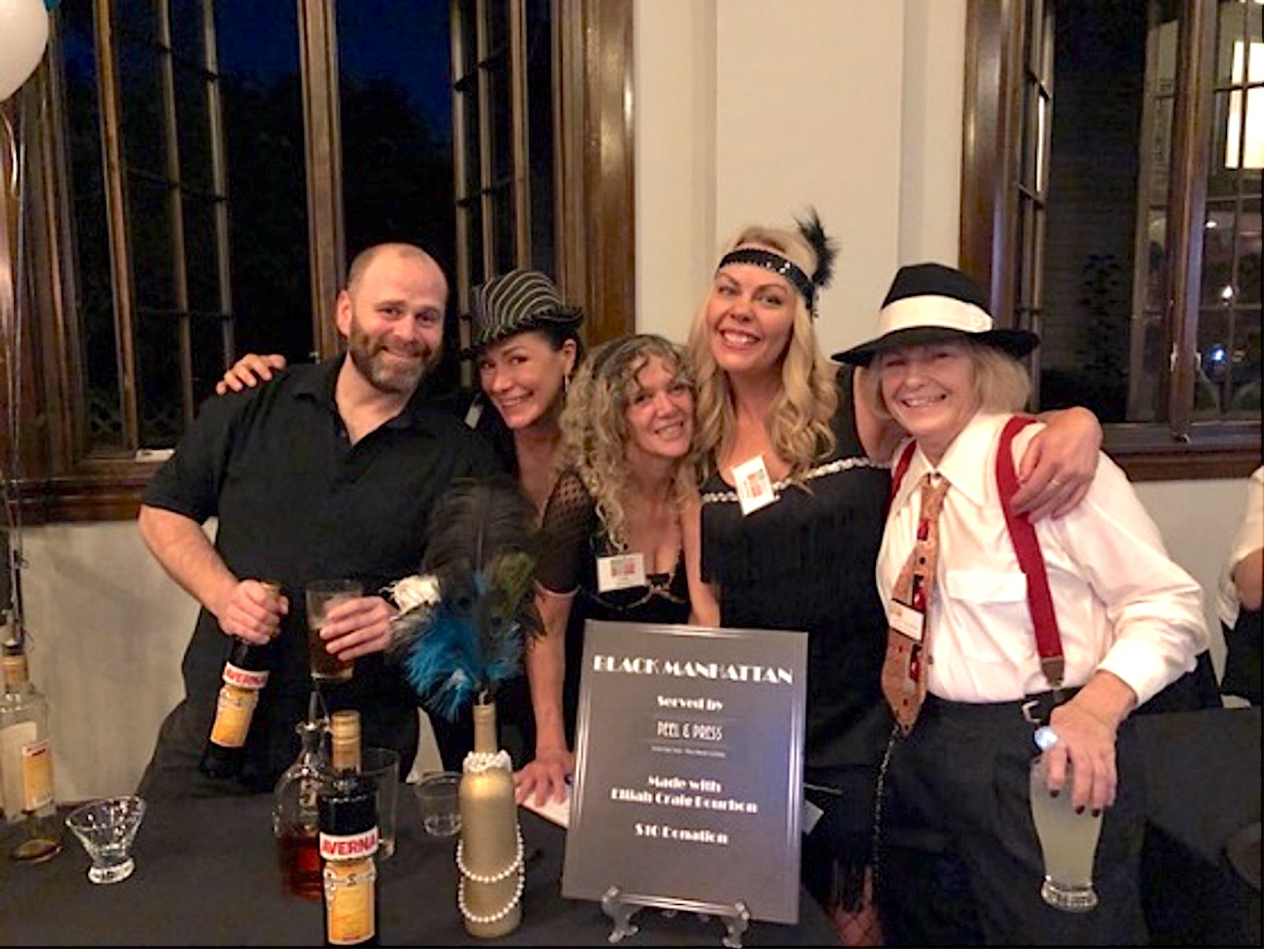 Judi with Dan Austin, owner of Peel & Press, Rita Dixson, co-owner of The Bridge, Lora Radford, ED from WSJA & Heather Scott from Shadowland at A Grand Affair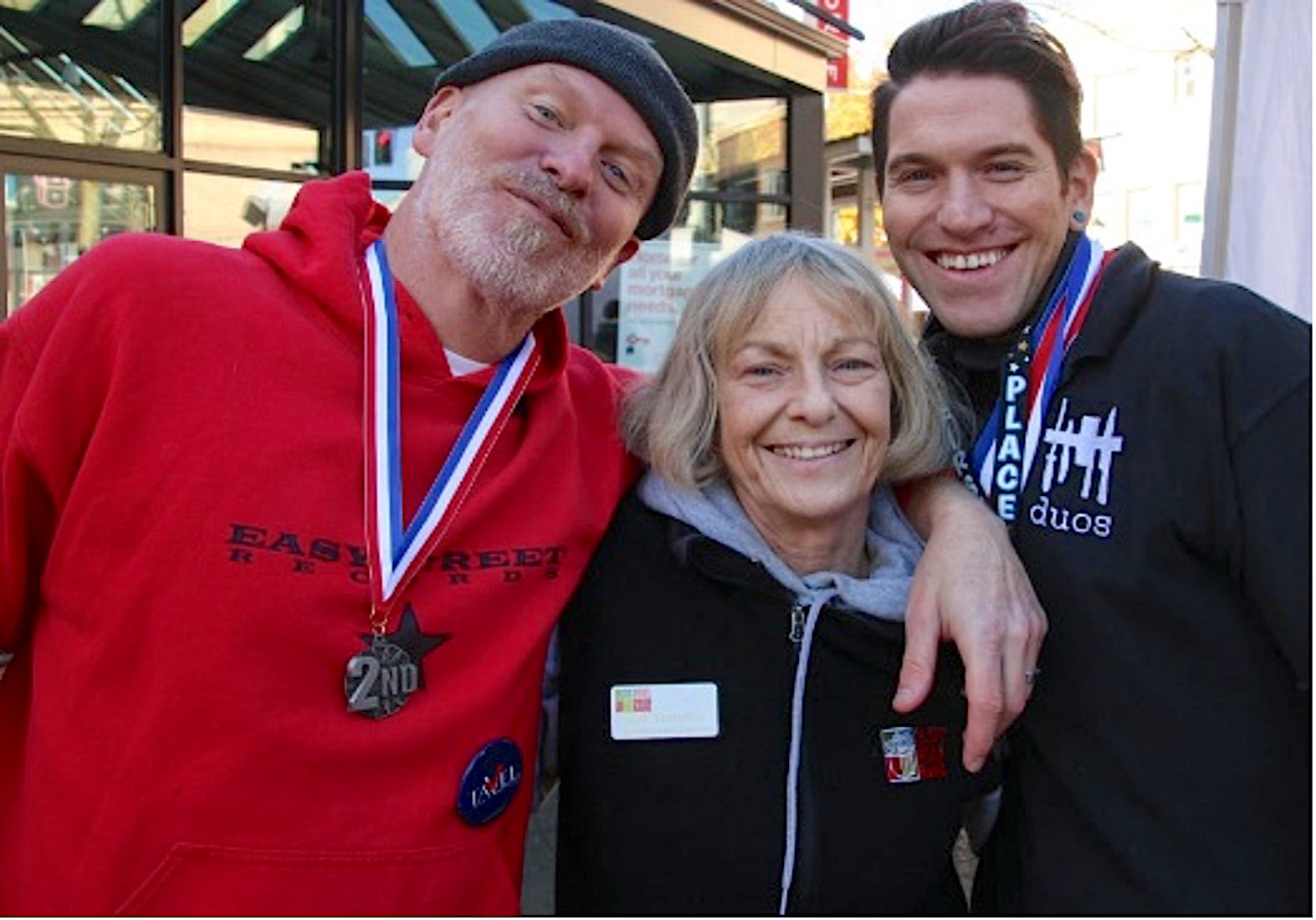 Matt Vaughan, owner of Easy Street, Judi & Ben Jury, co-owner of Duos Catering – 1st and 2nd place winner of the Chili Cook-off of the Harvest Festival 2019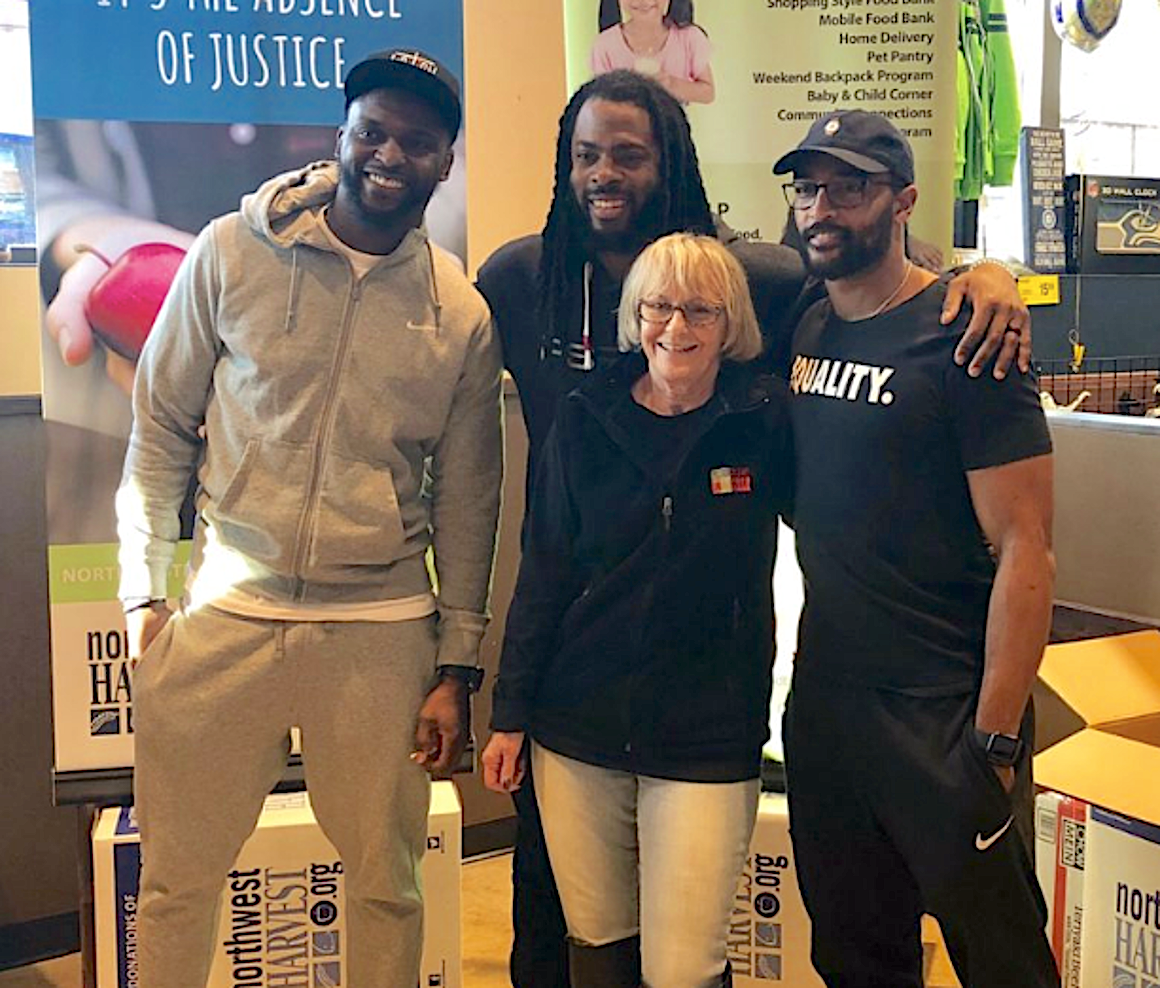 Judi is a huge Seahawks fan – here with Cliff Avril, Richard Sherman and Doug Baldwin at NW Harvest / Safeway Food Drive