Frederick & Nelson, the SuperSonics, Seafirst and dozens more passed by
Levi Pulkkinen, SeattlePI
April 16, 2020Updated: April 17, 2020 6:45 a.m.
1of29
Chubby & Tubby
The longtime Seattle retailer, with locations on Aurora Avenue, Rainier Avenue as well as in Renton and West Seattle, closed its doors in 2003. A reader wrote at the time: "What a great place for everything from garden hoses to shoes."
Gilbert W. Arias/Seattle Post-IntelligencerShow MoreShow Less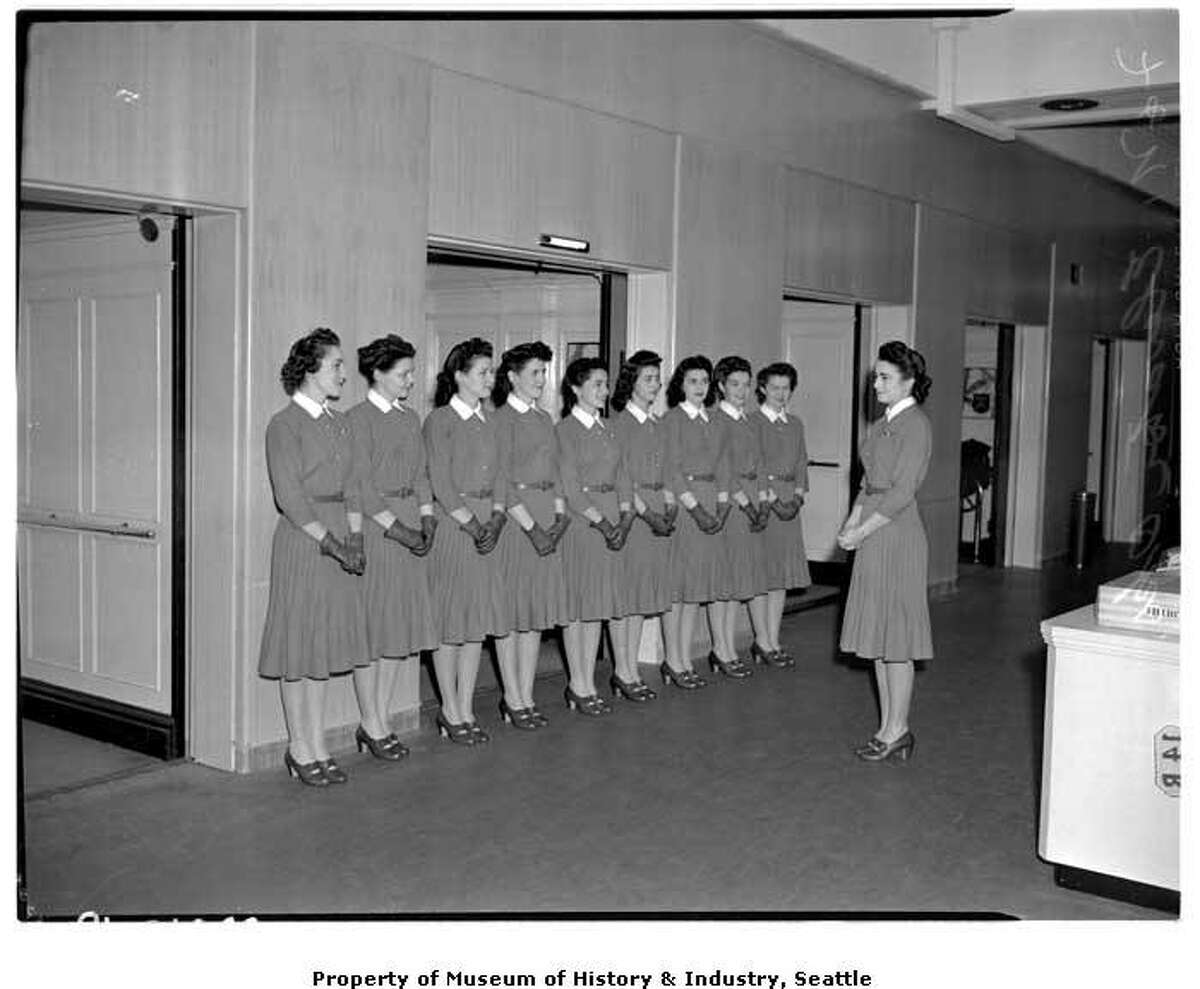 2of29
Frederick & Nelson
To the end, Freddy's was class. D.E. Frederick and Nelson opened their flagship department store in 1918, realizing their plan hatched three decades before to run the finest shop west of the Mississippi and north of San Francisco. A series of ownership changes in the 1980s led to the store's closure in 1992.
MOHAIShow MoreShow Less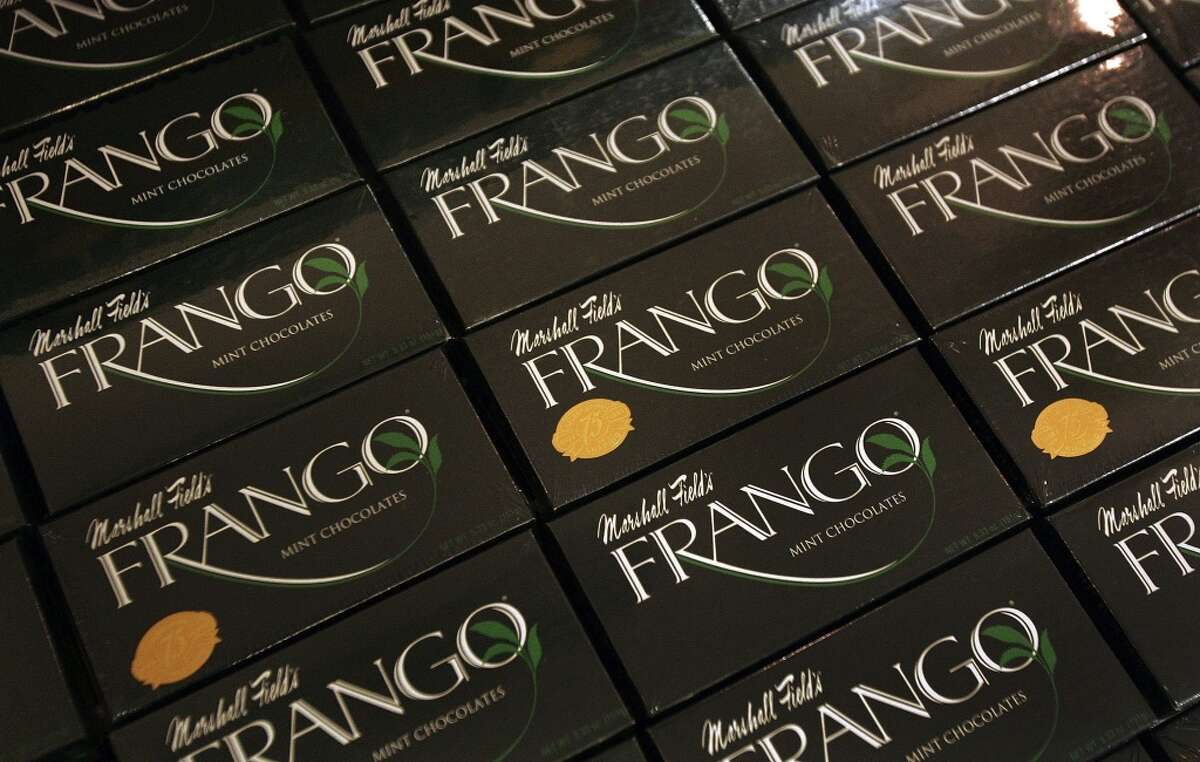 3of29
Frango chocolates
 Incidentally, this one was a near miss. Frederick & Nelson had churned out the chocolates, and the department store's collapse almost spelled the end of the Frango. Instead, as The Seattle Times tells it, a Seattle bankruptcy judge saved the treat by passing it on to Bon Marche, which had paid $2 million to sell Frangos. In Feb. 2017, Chicago- and Hong Kong-based Garrett Brands acquired the Frango brand from Macy's Inc.
 Show MoreShow Less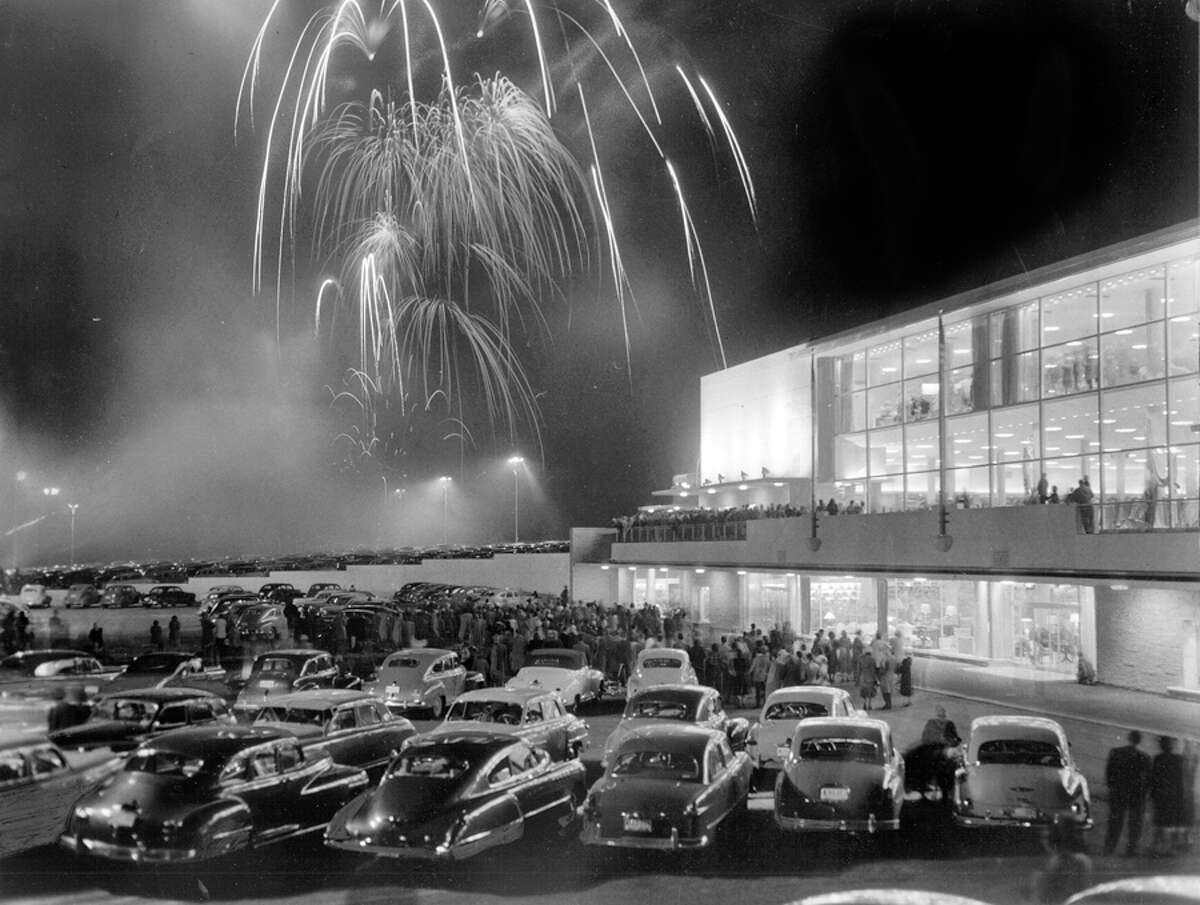 4of29
The Bon Marche
This Seattle-based chain sprung out of the Great Seattle Fire of 1889. It anchored Northgate Mall and weathered the storms of downtown Seattle's retail core before being rebranded as Macy's in 2003.
seattlepi.com fileShow MoreShow Less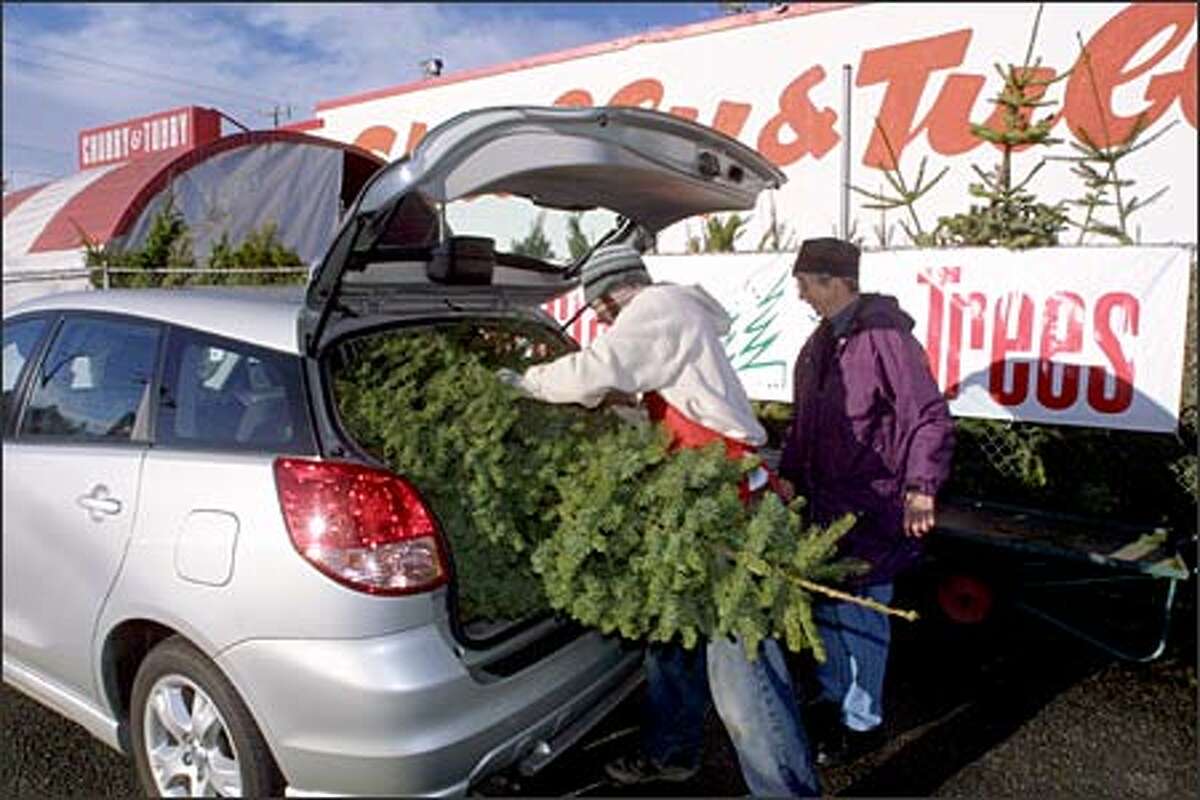 5of29
Chubby & Tubby
This small chain of hardware stores, with locations on Aurora Avenue, Rainier Avenue, Renton and West Seattle, offered all those things you didn't quite need but couldn't live without. Dog houses, jeans, Christmas trees, silliness. The longtime Seattle retailer closed up shop in 2003. A reader wrote at the time: "What a great place for everything from garden hoses to shoes."
Phil H. Webber/Seattle Post-IntelligencerShow MoreShow Less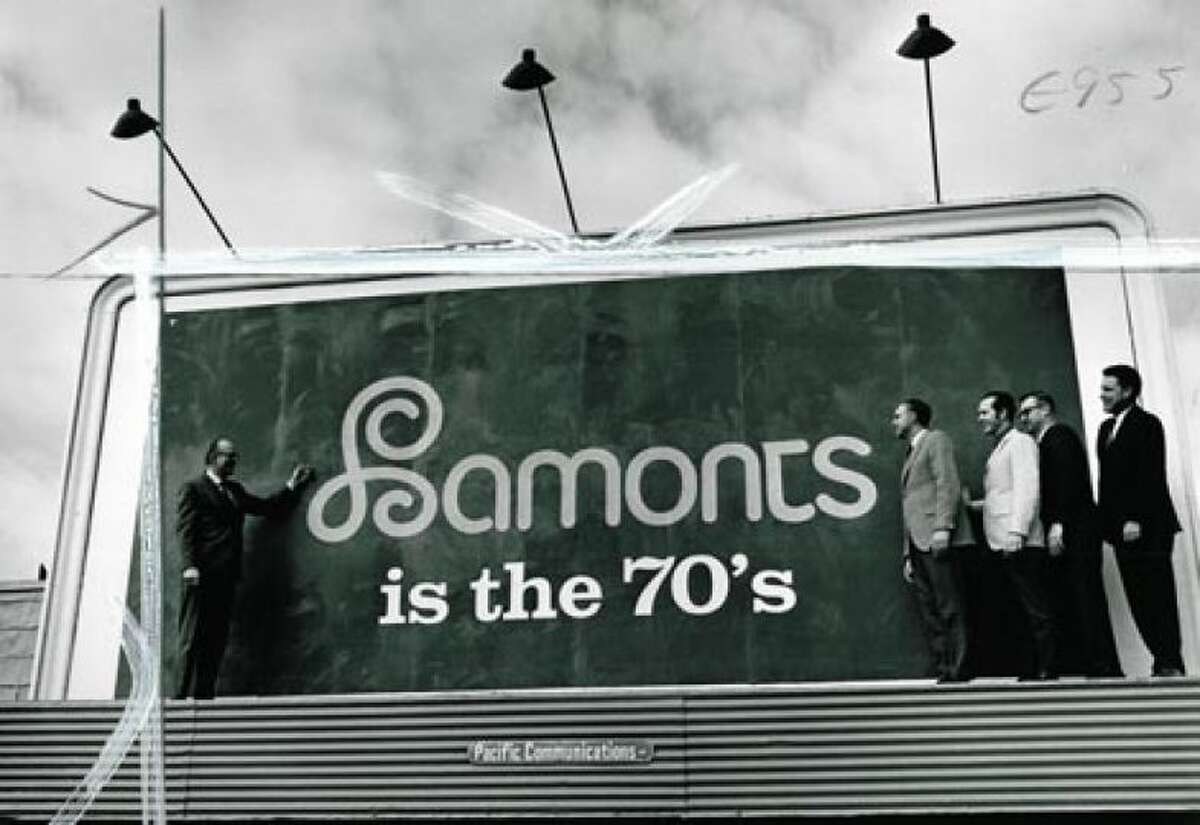 6of29
Lamonts
It wasn't the fanciest department store in the Seattle area, but it fit a niche for a time. The lower-end chain grew through the 1970s and 1980s before crashing in 1990s. Blame JCPenney if you'd like.
P-I fileShow MoreShow Less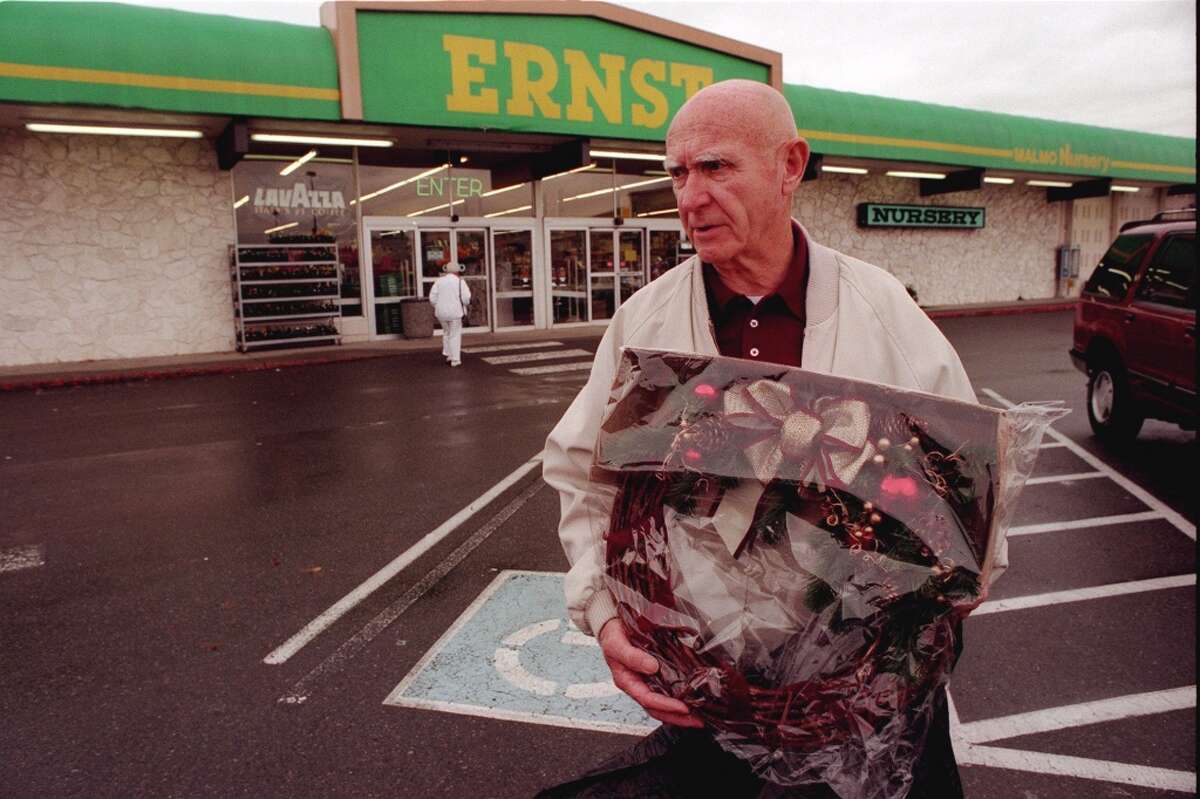 7of29
Ernst Home Centers
Founded in 1893 by the brothers Ernst, the hardware chain had more than 2,000 when it came apart in 1996. A series of anti-competitive lawsuits sped the store's decline.
MERYL SCHENKERShow MoreShow Less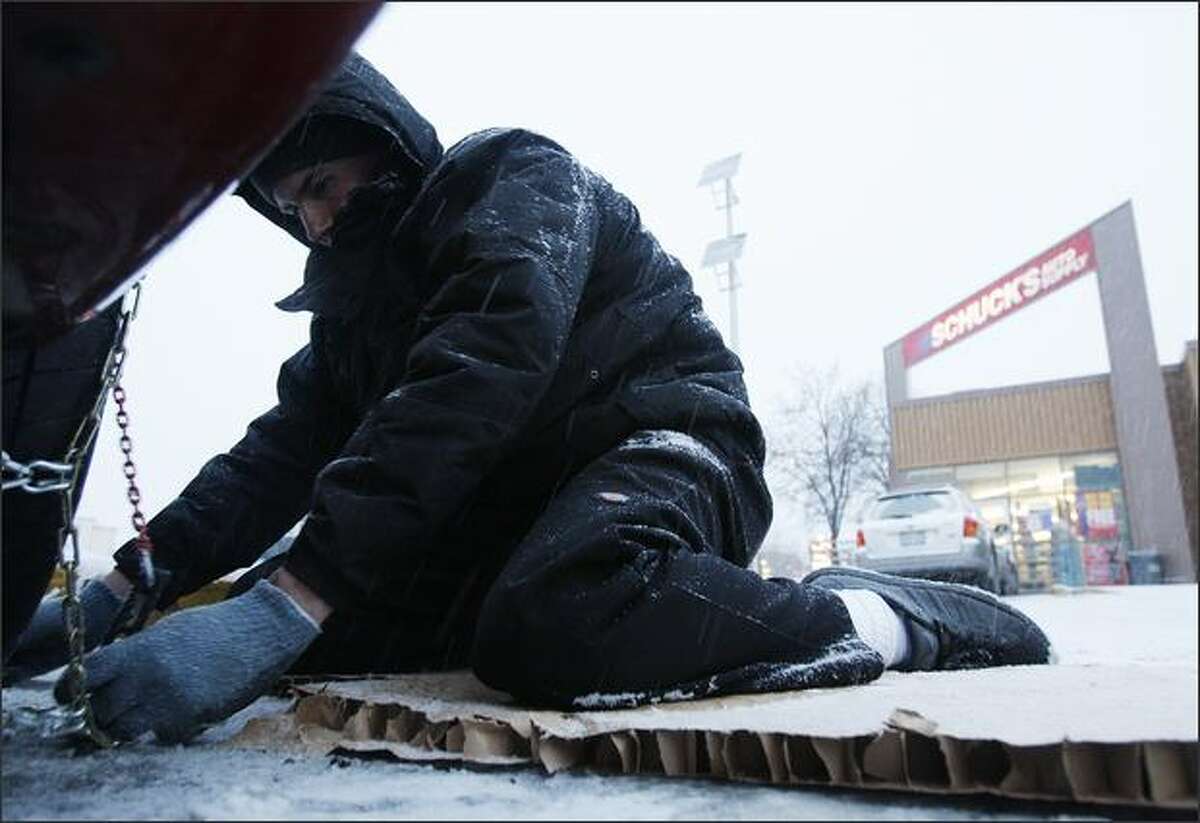 8of29
Schuck's Auto Supply
Founded in 1917, O'Reilly Auto Parks bought out this venerable Northwest car parts chain.
Brad Vest/Seattle Post-IntelligencerShow MoreShow Less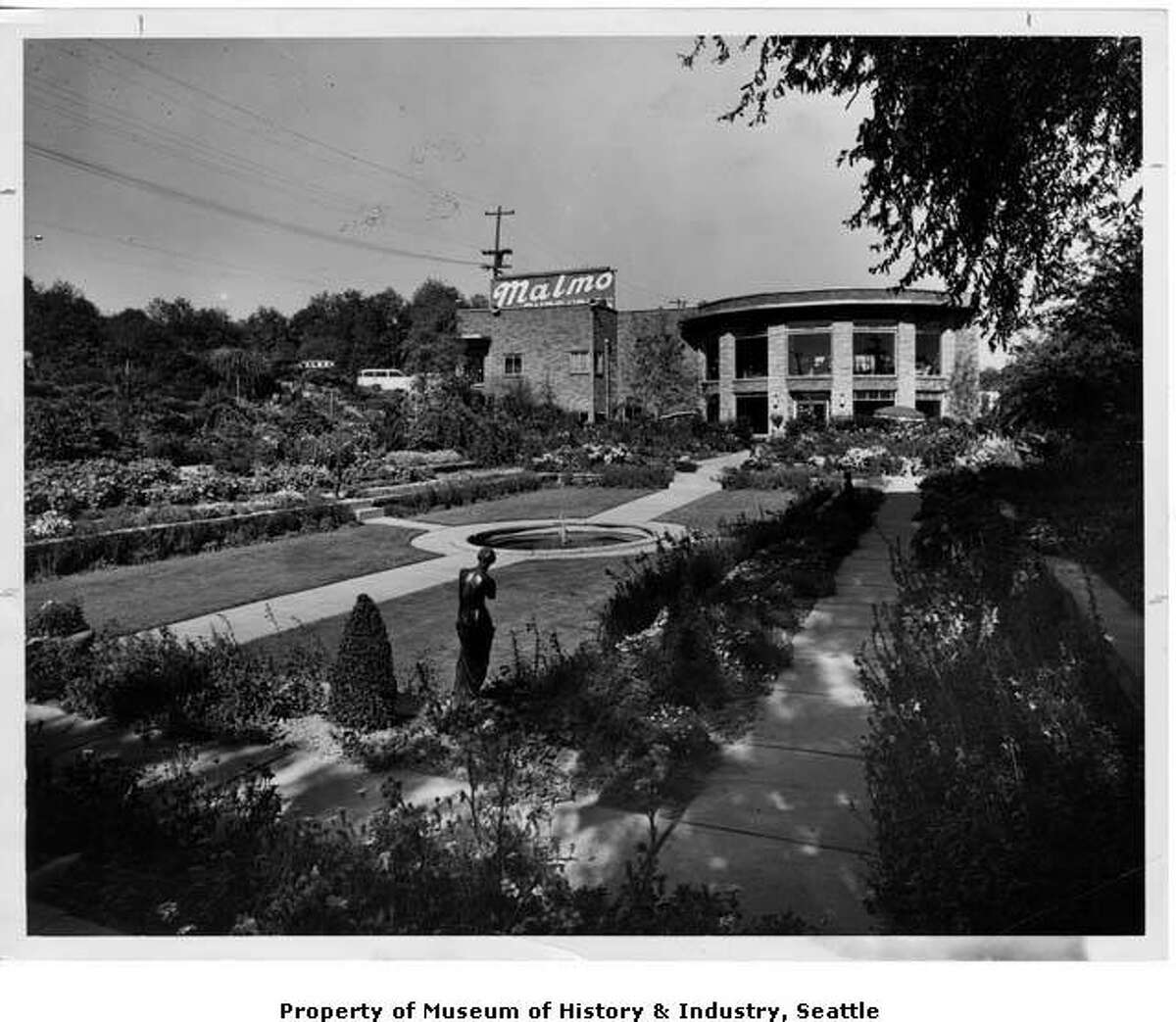 9of29
Pay 'n' Save
This was the parent company of Ernst, Lamonts and Shuck's, a chain of drugstores also founded by Monte Lafayette Bean. It became PayLess Drug after a series of sales.
MOHAIShow MoreShow Less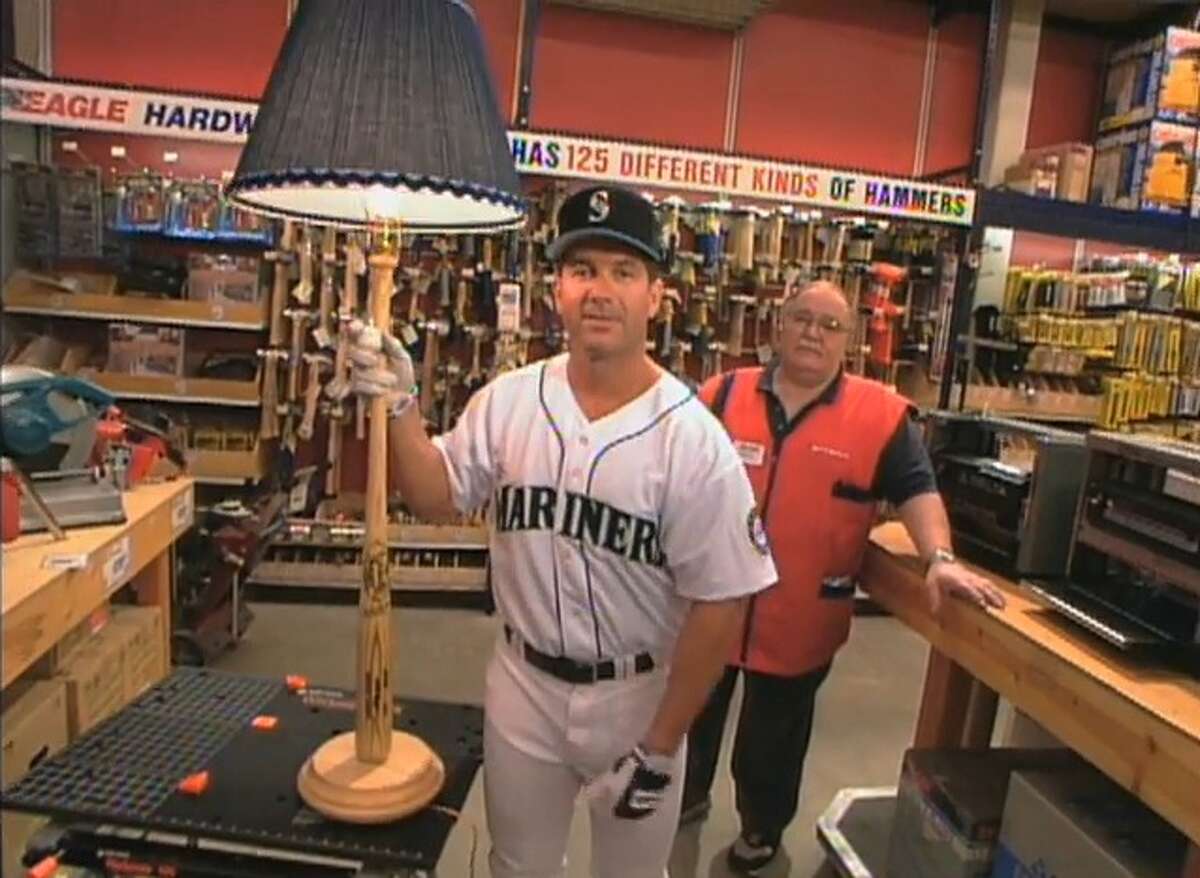 10of29
Eagle Hardware
Remember the Edgar Martinez's "light bat?" That was Eagle. Lowe's bought out the Renton-founded hardware chain for a cool $1 billion back in 1999. Eagle had survived a bruising fight with competitor Ernst not long before.
Framegrab/YouTubeShow MoreShow Less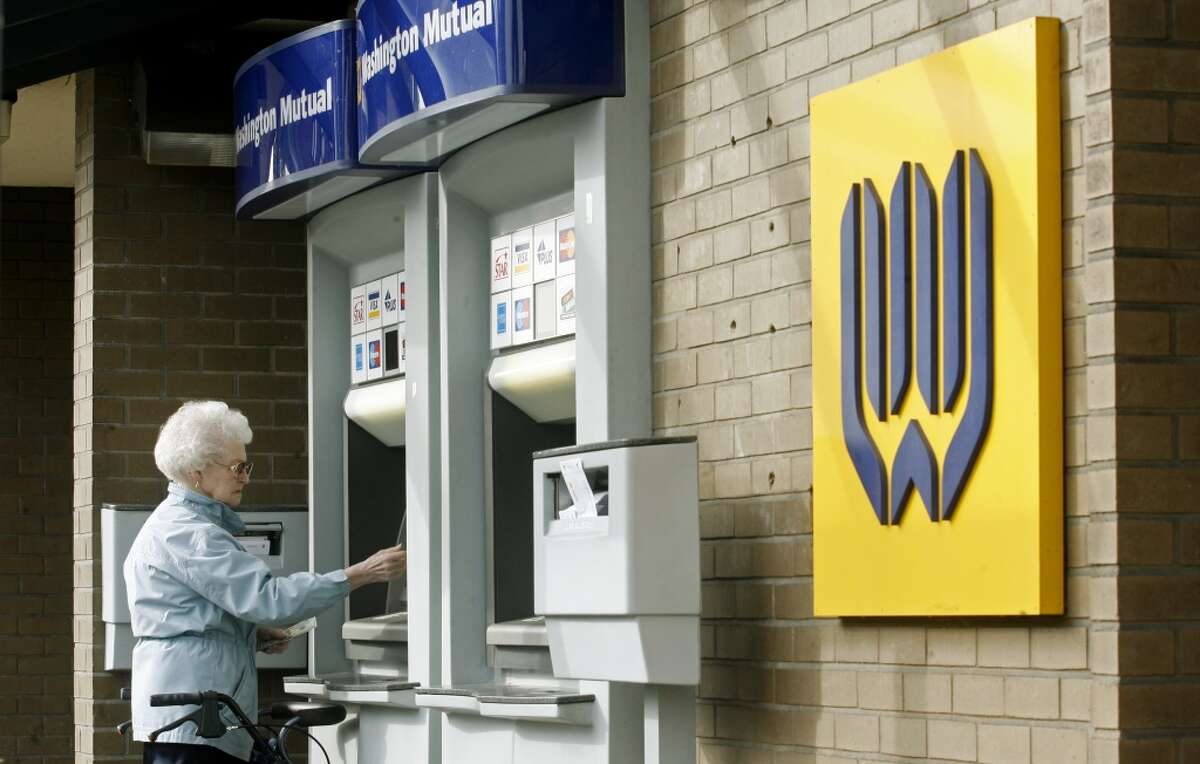 11of29
Washington Mutual
And the prize for least-graceful exit goes to WaMu. The bank had been neck deep in risky mortgage loans before it went under for good in 2007 and goosed along that worldwide recession. For those keeping score, the tally of Washington Mutual executives to face indictment still stands at zero.
Dan DeLong/Seattle Post-IntelligencerShow MoreShow Less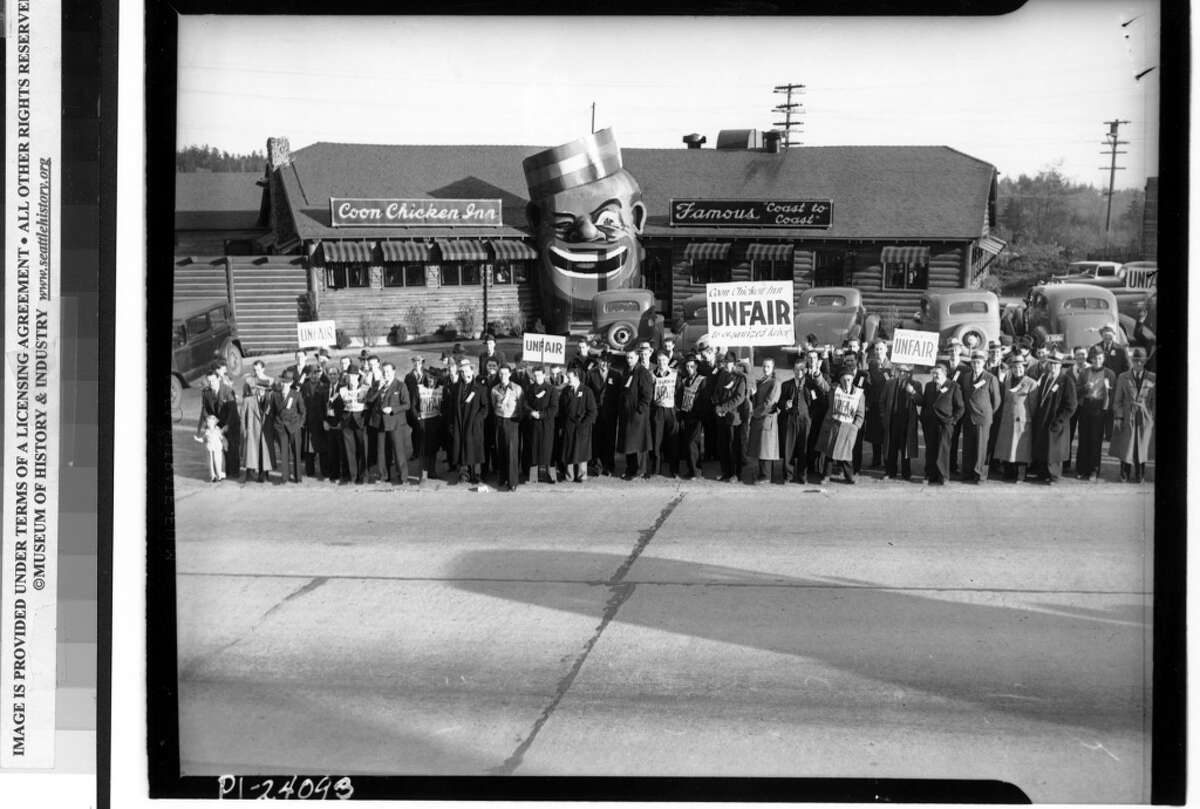 12of29
Coon Chicken Inn
Good riddance to this North Seattle-based fried chicken chain. Diners – presumably all white diners – wandered in through the mouth of a minstrel-y caricature of a black man. UW's Seattle Civil & Labor History Project has the whole story here.
Photographer/MOHAI, Seattle Post-IntelligenceShow MoreShow Less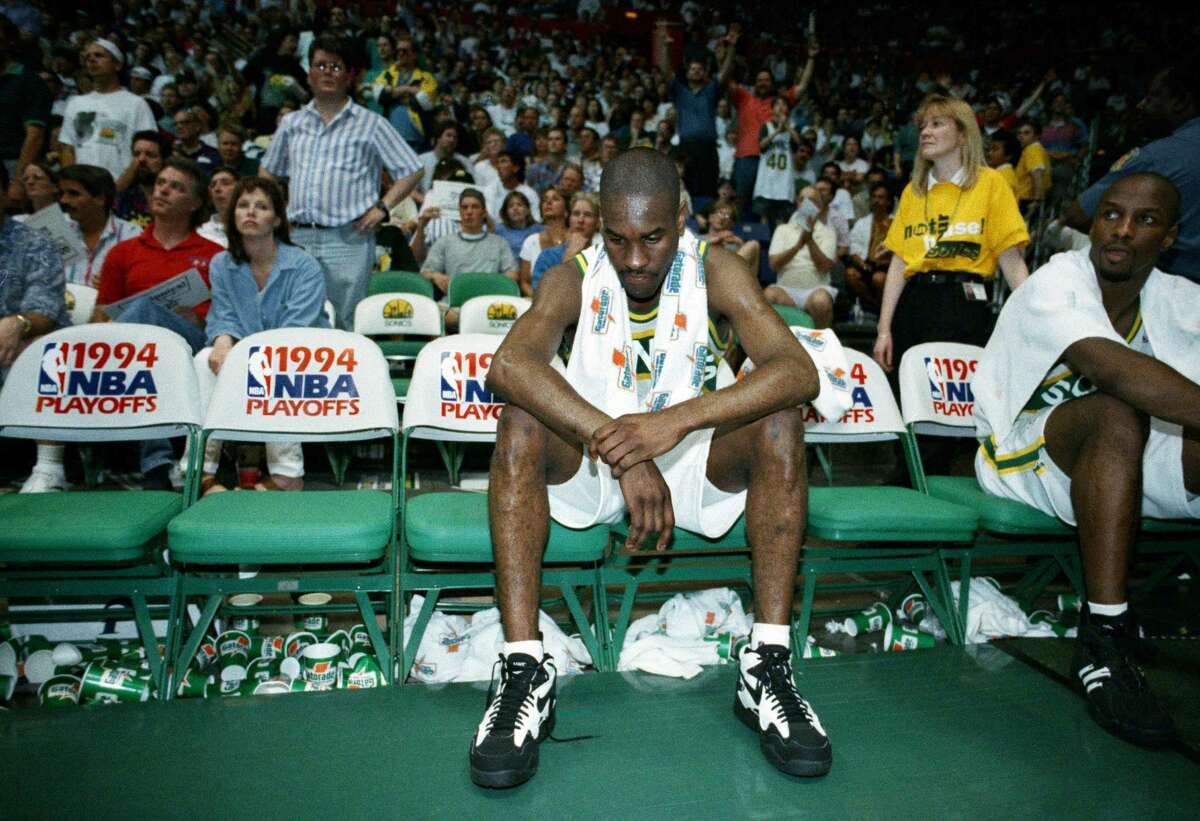 13of29
The Seattle SuperSonics
They were Seattle's first big winner, winning it all in 1979. We understand the team left town for beautiful Oklahoma City. The Sonics took their name from another defunct effort, Boeing's answer to the Concord, the 2707 supersonic transport.
Gary Stewart/APShow MoreShow Less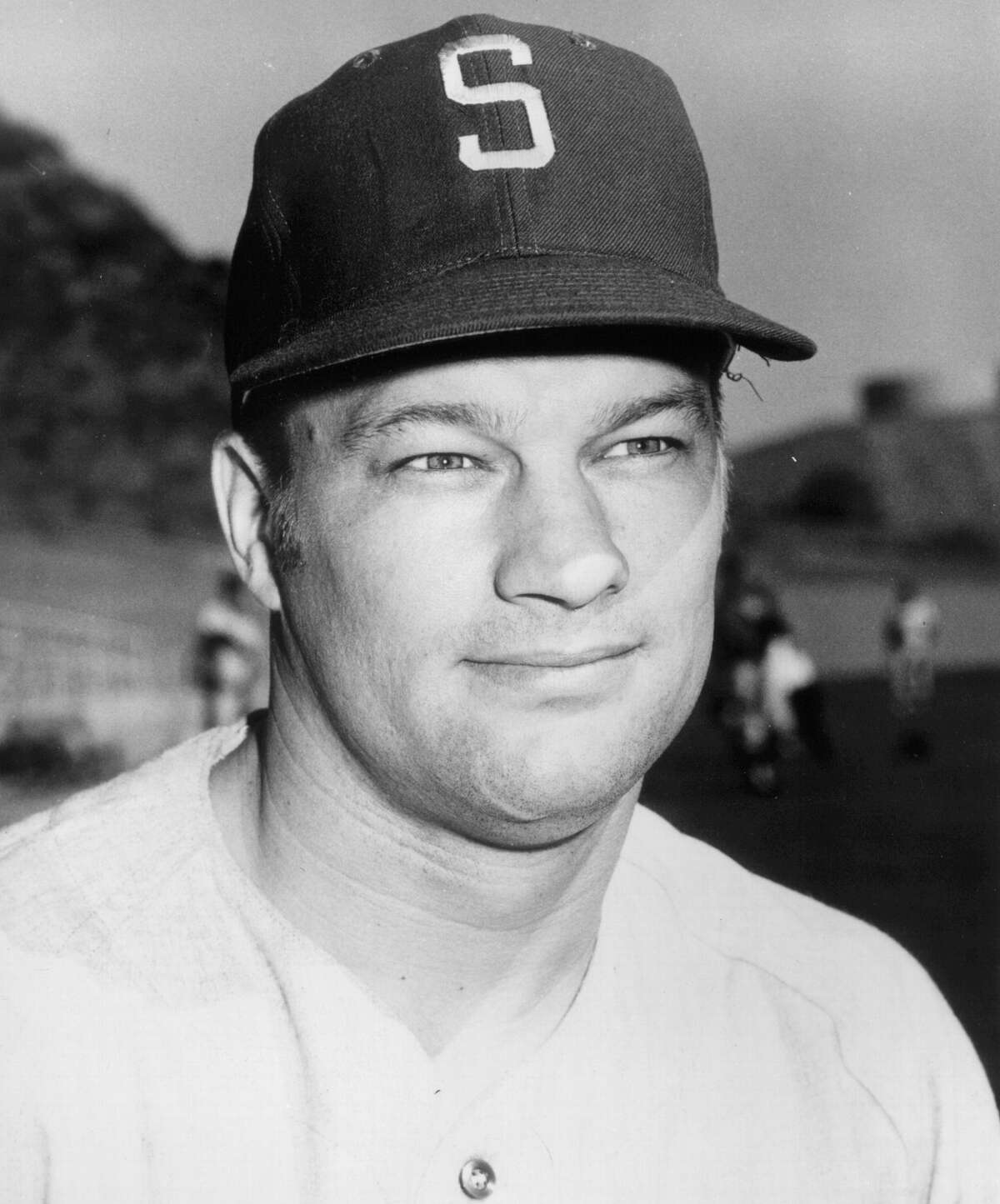 14of29
The Seattle Pilots
Sick's Stadium was home to this MLB expansion team – for one whole season. They became the Milwaukee brewers, and Seattle got the Mariners.
Seattle P-I FileShow MoreShow Less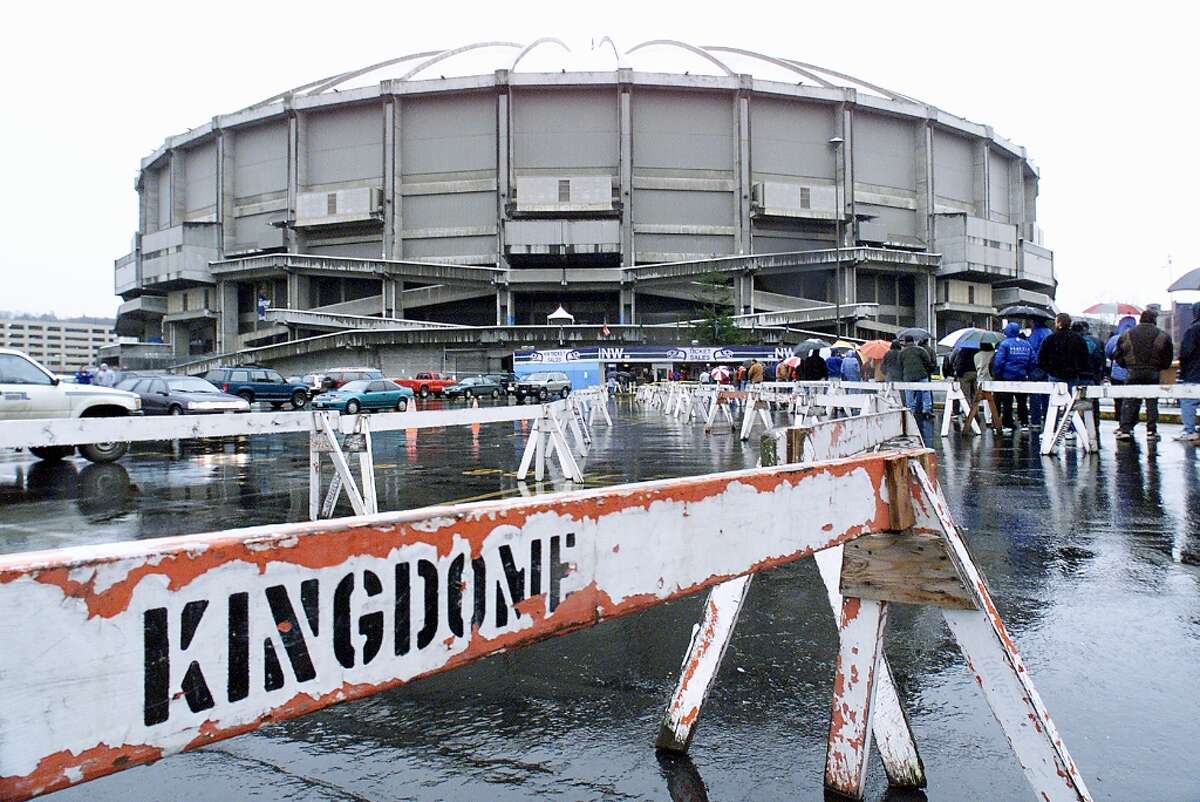 15of29
The Kingdome
It wasn't pretty, but it was remarkable. And it really did go out with a bang. Can you believe it's been gone for 20 years now? Read more here.
DAN DELONG/Seattle P-I ArchiveShow MoreShow Less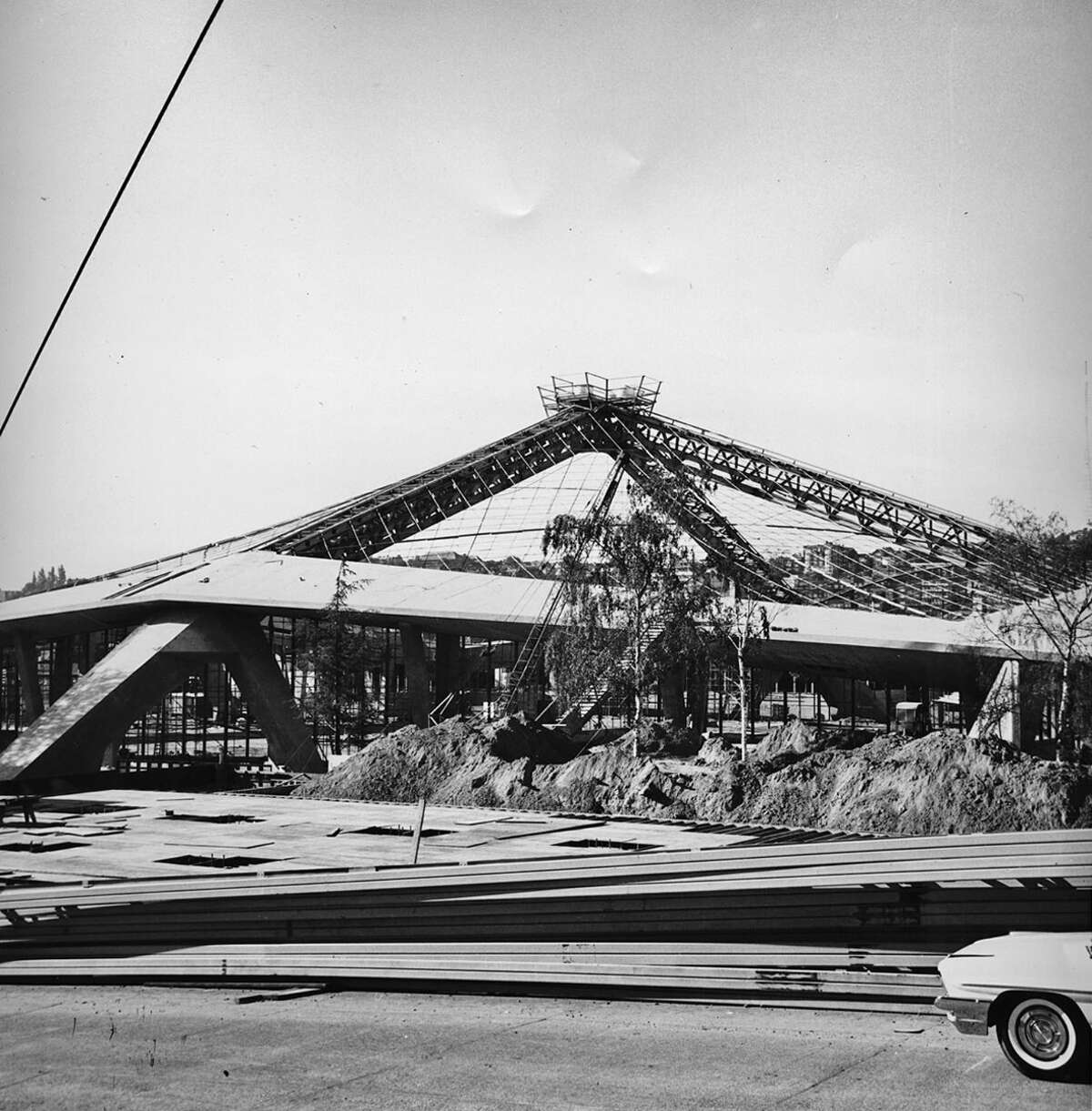 16of29
The Coliseum
Call it KeyArea. And now, Climate Change Arena. The structure built for the 1962 World's Fair was gutted, rebuilt and rebranded in 1994. The Coliseum was gone. It's been KeyArena since.
Seattle Municipal ArchiveShow MoreShow Less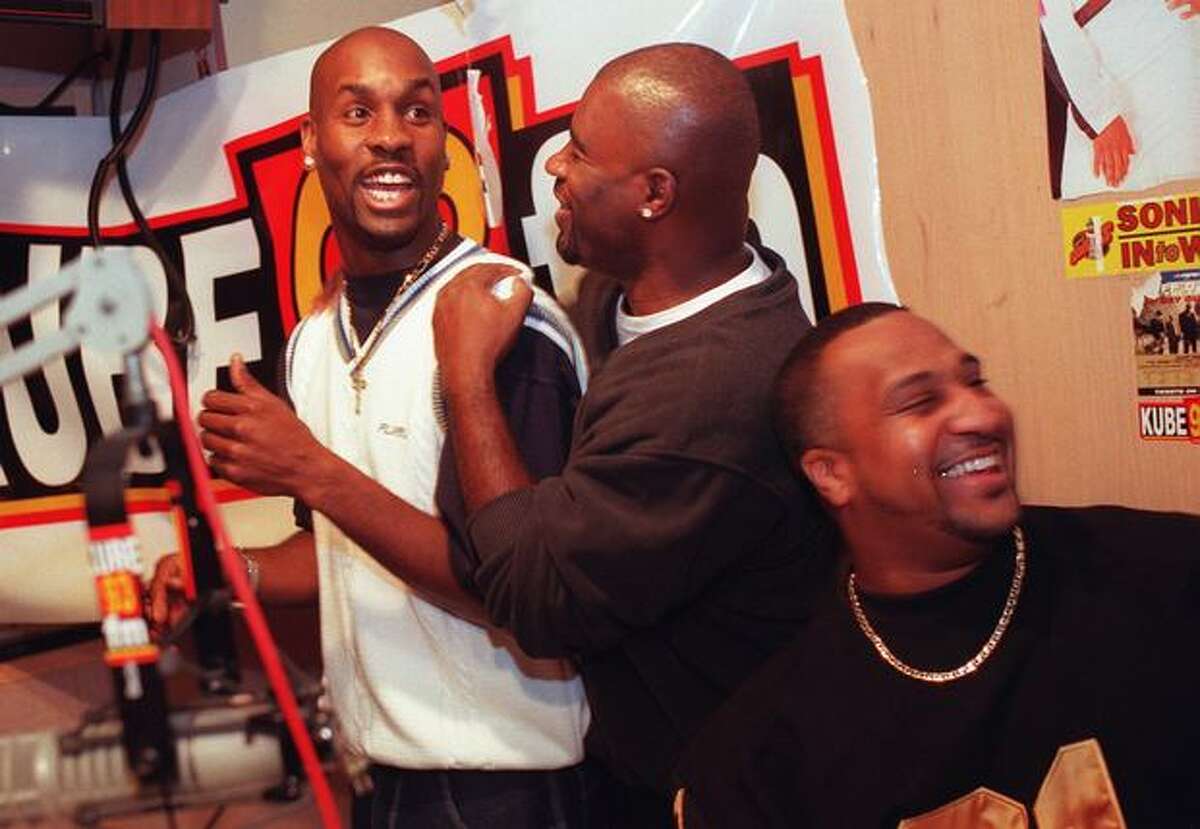 17of29
KUBE
Seattle's pop voice fell silent in 2016 as 93.3 FM's format was shifted away from the kids' stuff. Though the rotation sometimes got a little heavy, KUBE had always been the place on the dial for the biggest sounds of the moment. Hip-hop and rap were the mainstays. It also boasted some of the region's wildest drive time shows.
On May 3, 2018, at 3 p.m., after playing "Wait" by Maroon 5, KPWK flipped back to Rhythmic CHR, returning to the "KUBE" branding, as "KUBE 93.3."
P-I FileShow MoreShow Less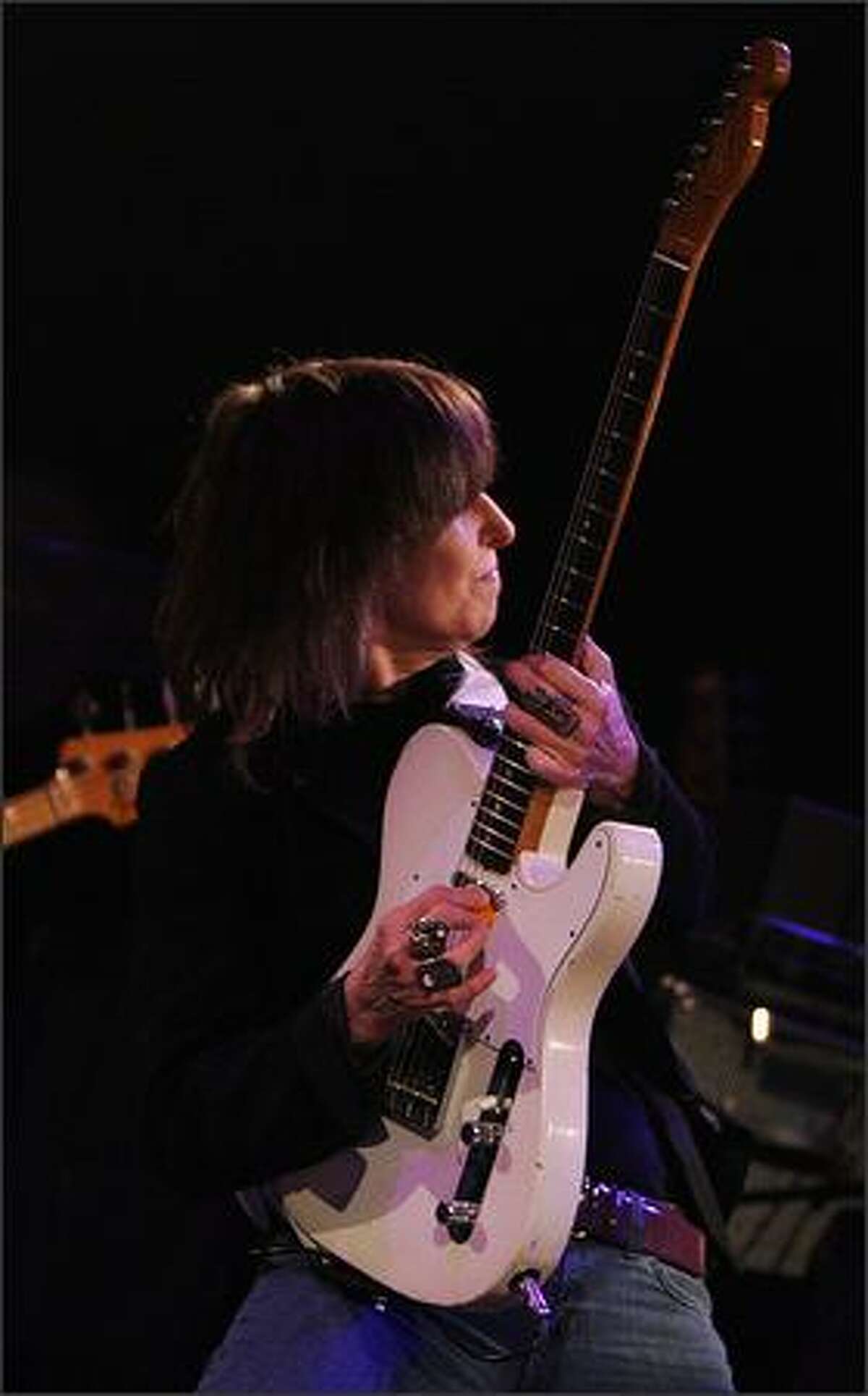 18of29
The Mountain
Music for grown-ups never got more creative than The Mountain. At its best, 103.7 FM offered a carefully curated collection of newer oldies and new music with an old soul. Like KUBE, it was replaced with something a little less interesting and a lot more palatable.
Brad Vest/Seattle Post-IntelligencerShow MoreShow Less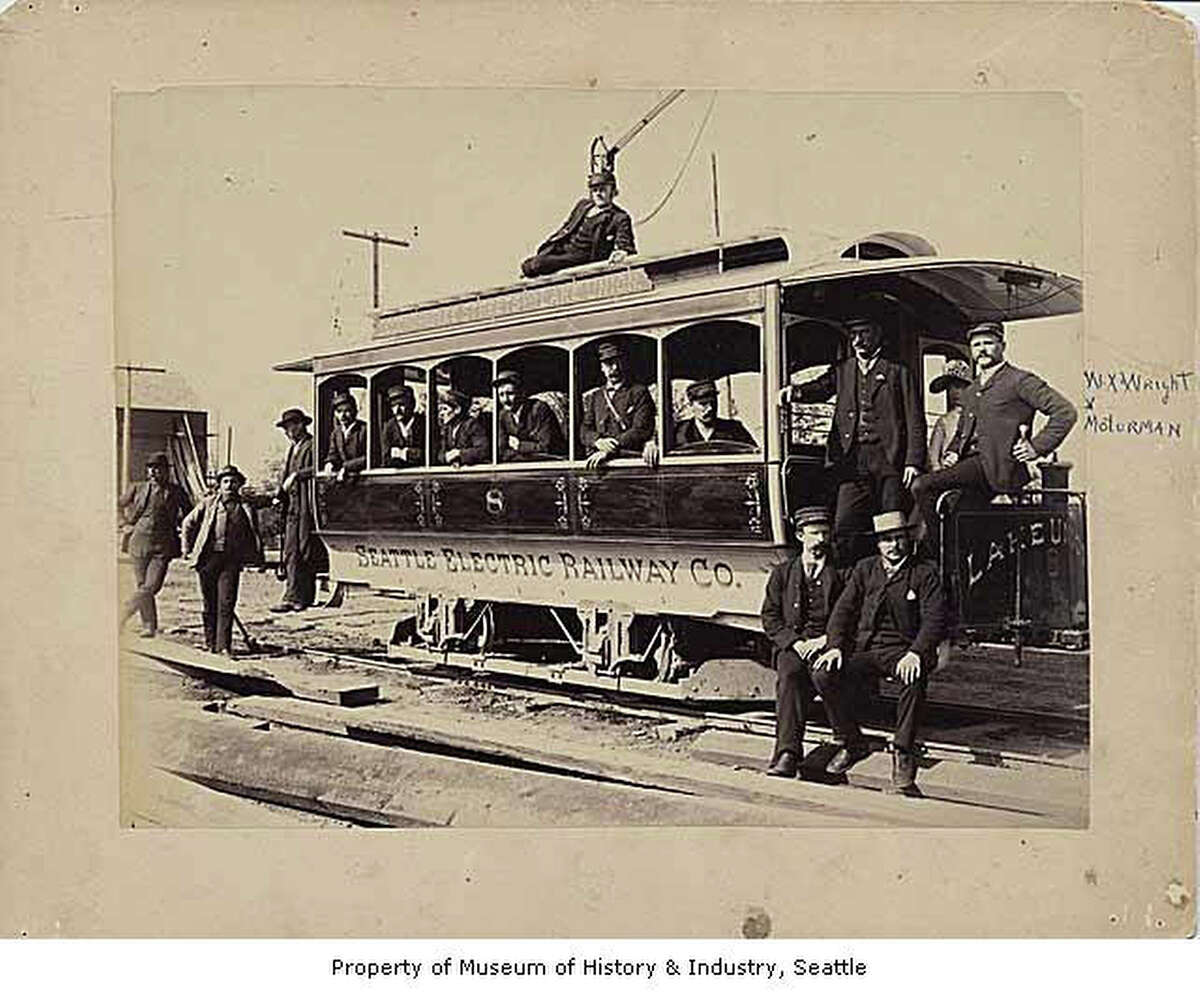 19of29
Seattle Electric Railway
Much as we wish they'd stuck it out, Seattle's public-private streetcar system was a bit of a disaster. The system couldn't escape sucking debt even after Seattle Mayor Arthur Langlie won a $10 million federal loan meant to right the ship. It sank in 1941, and the city went to "trackless trolleys" – aka buses.
Courtesy MOHAIShow MoreShow Less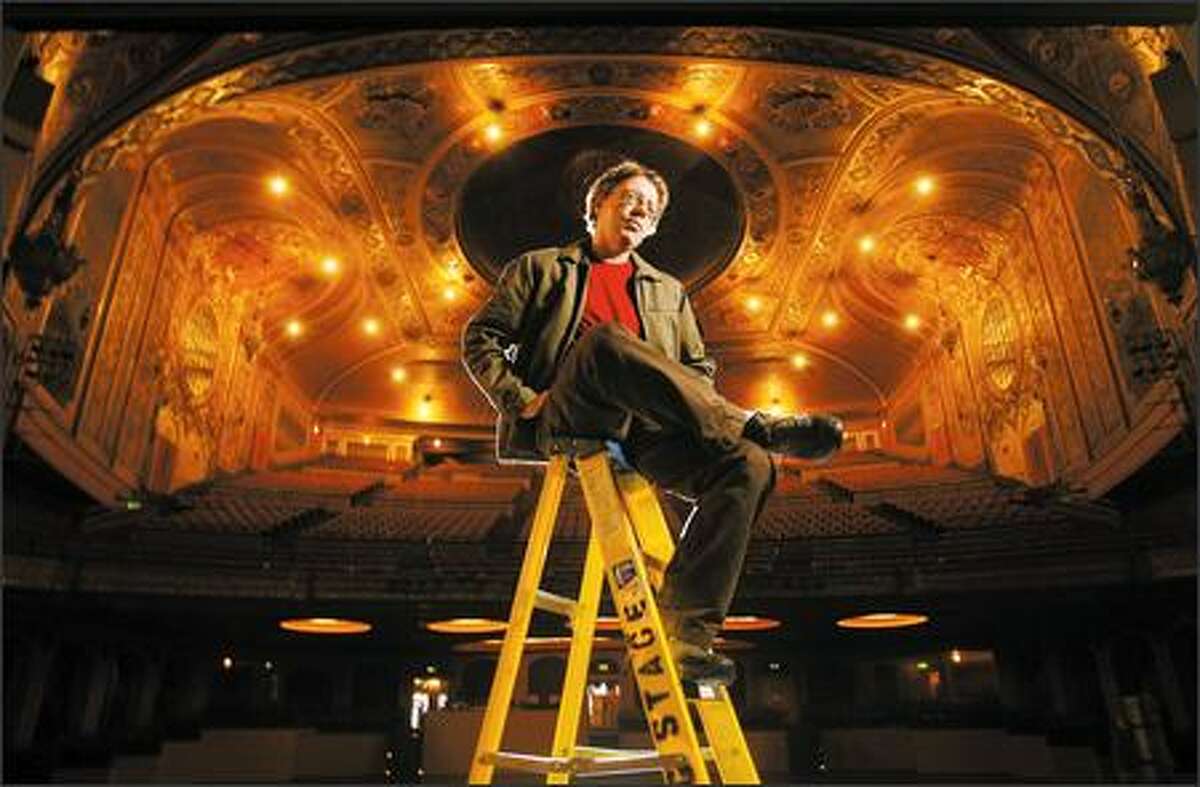 20of29
The Rocket
Newspapers aren't meant to last forever. The Rocket, a biweekly focused on the Northwest music scene, ended its 21-year run in 2000. For part of that time, though, it and editor Charles Cross, above, were as close to the Grunge moment as anyone in media.
Mike Urban/Seattle Post-IntelligencerShow MoreShow Less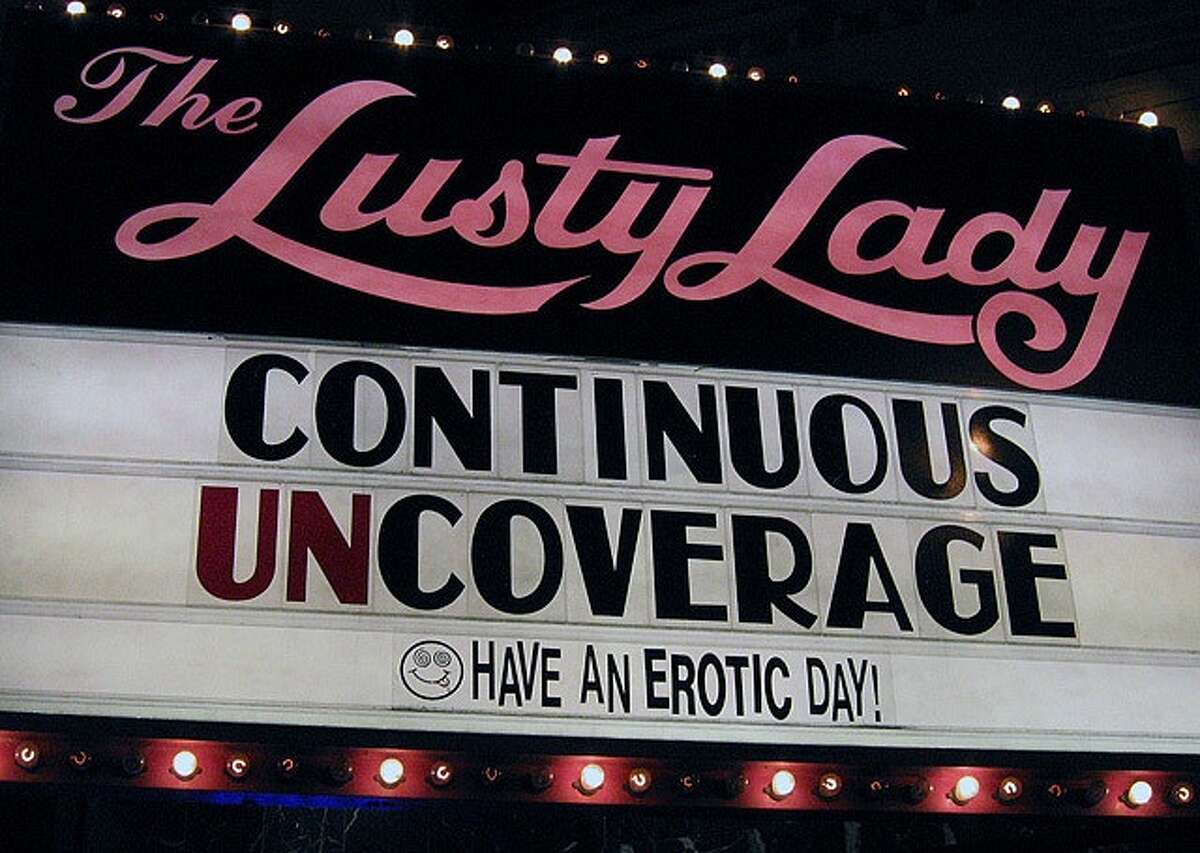 21of29
Lusty Lady
Seattle's never been a city known for its strip clubs. But the Lusty Lady's billboard, well, that was an institution. It was a bellwether for the city's mood, a public place to laugh at our stoic selves, a sexy reminder that under it all we're all naked. It closed in June 2010.
Chas Redmond, Creative Commons FlickrShow MoreShow Less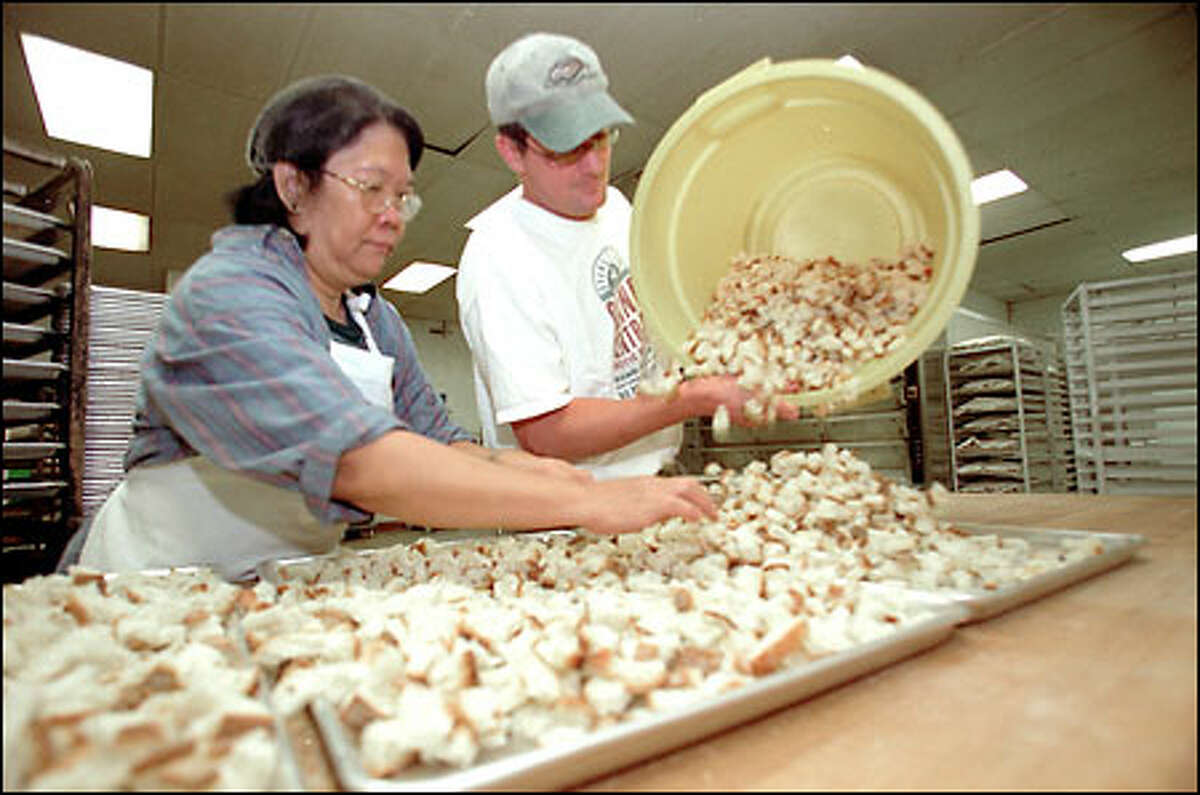 22of29
Larry's Market
After four decades, this upscale supermarket chain was broken up and sold in 2006 after a bankruptcy. The Bellevue location had the misfortune of being converted to a G.I. Joe's before that chain died in 2009.
Phil H. Webber/Seattle Post-IntelligencerShow MoreShow Less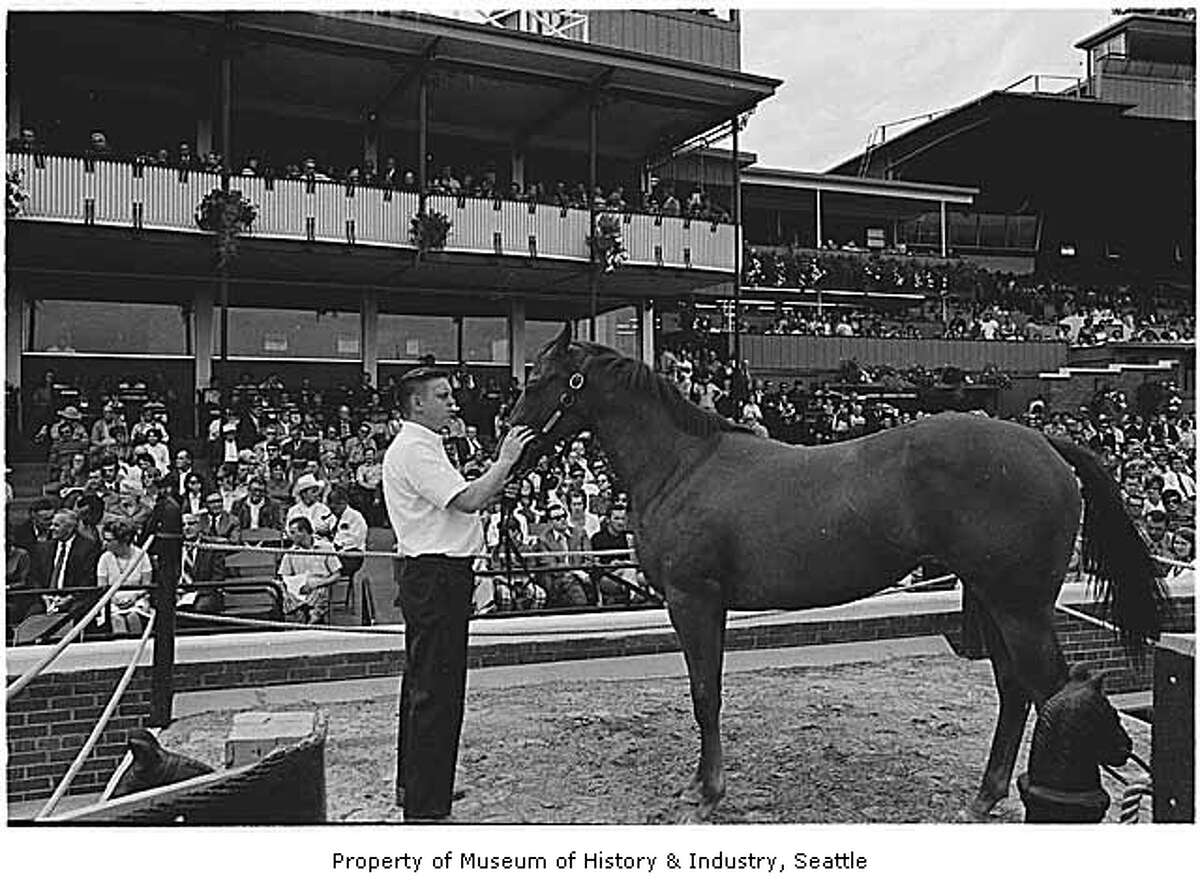 23of29
Longacres
Renton's own racetrack was not only the state's center of horse racing for 60 years, but the hub of gambling in the days before tribal casinos and online betting. It shuttered in 1992 after the land was old to the Boeing Co.
 Show MoreShow Less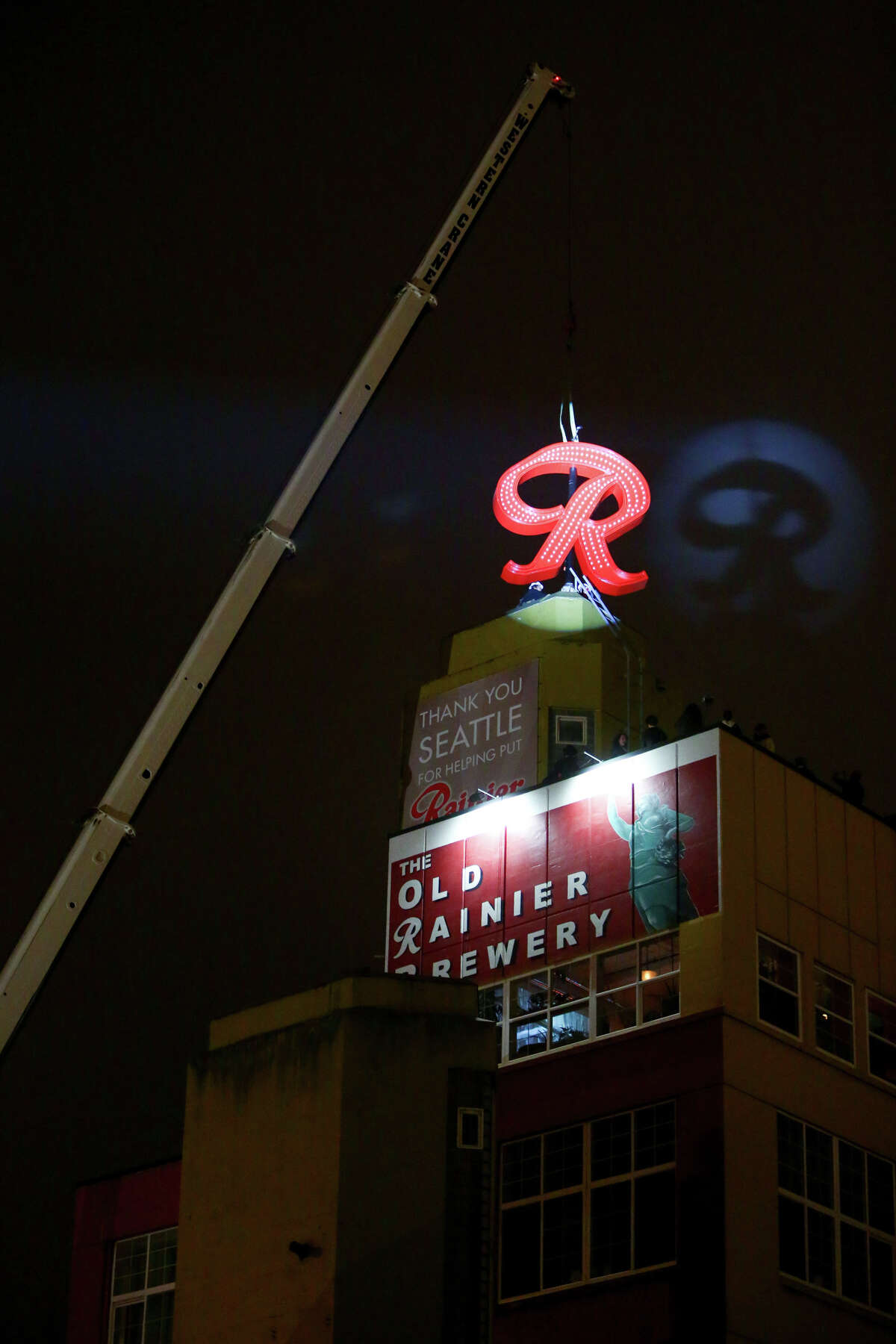 24of29
The Rainier "R"
The jury is still out on Rainier. The brand was sold out of state in the late 1970s, and the Pabst-owned beer currently brewed in California. But the "R" is back atop the old Rainier Brewery – replacing the Tully's "T." In 2016, Rainier beer brewing returned to Seattle and started brewing their Pale Mountain Ale at the Redhook Brewery in Woodinville.
JOSHUA TRUJILLO/SEATTLEPI.COMShow MoreShow Less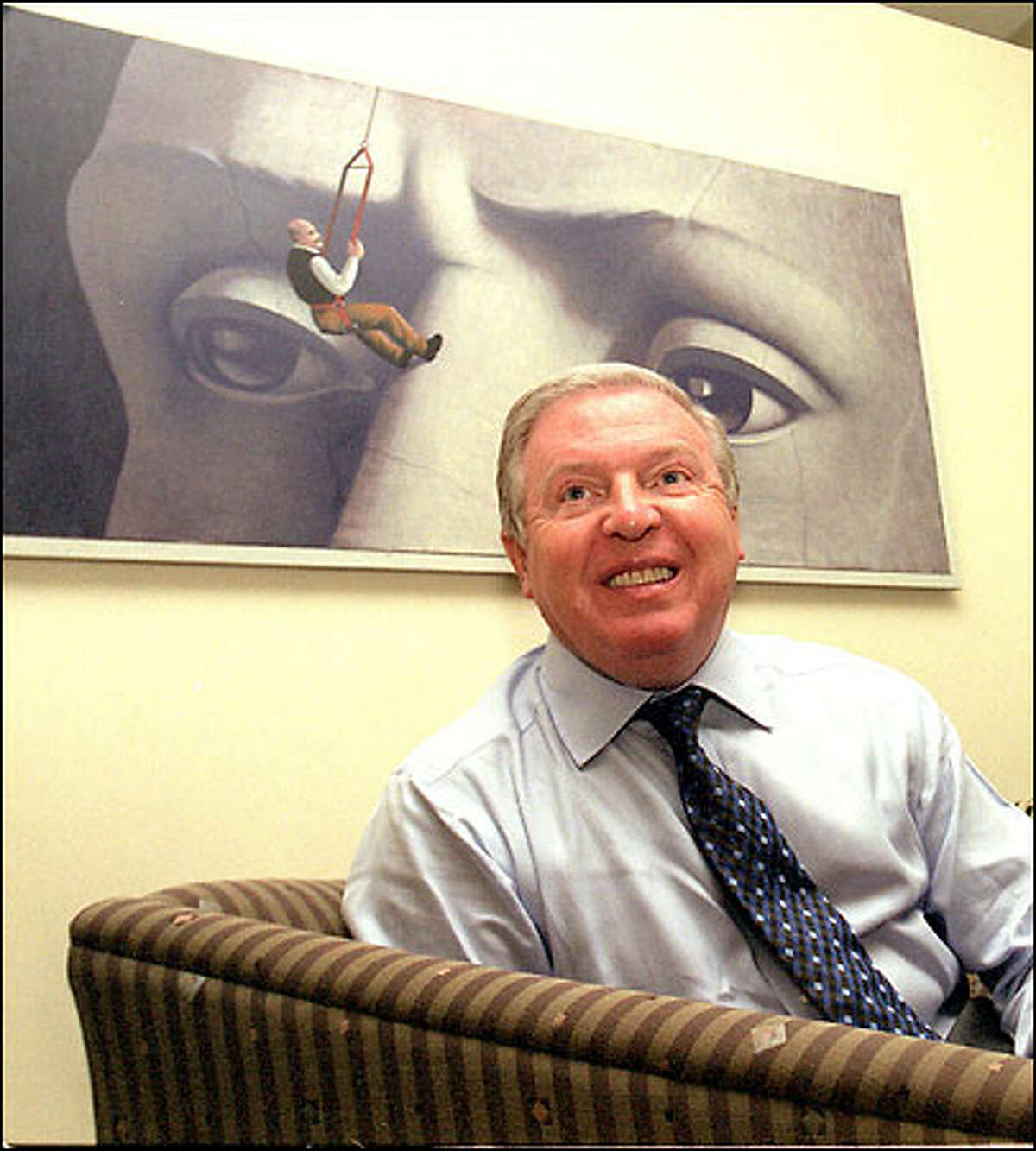 25of29
Dendreon
The biotech company was going to make something of a miracle drug for prostate cancer made from cooking patients' blood with a special protein. It collapsed in 2014 and was sold off the following year.
Phil H. Webber/Seattle Post-IntelligencerShow MoreShow Less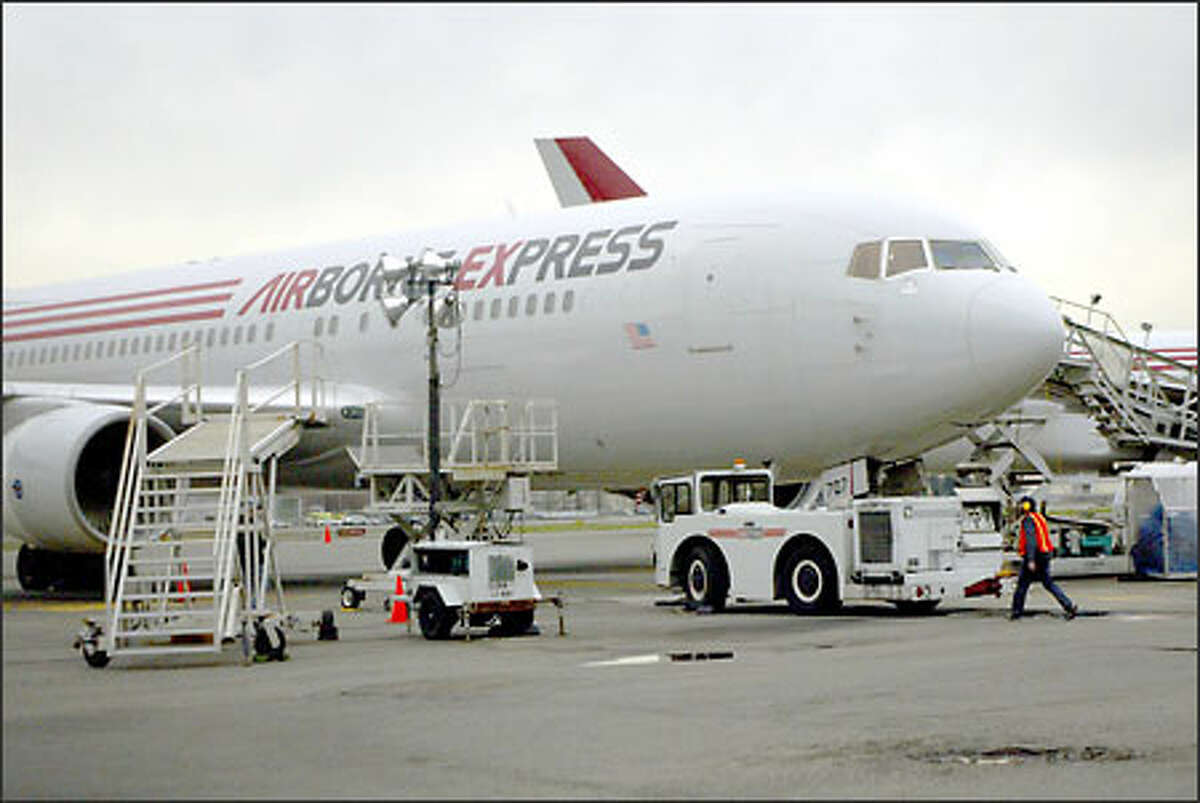 26of29
Airborne Express
This Seattle-based air cargo concern was founded to deliver Hawaiian flowers to market. It was sold to DHL in 2003. Five years later, the ground operations of DHL were discontinued closing the majority of the old Airborne Express hubs.
Phil H. Webber/Seattle Post-IntelligencerShow MoreShow Less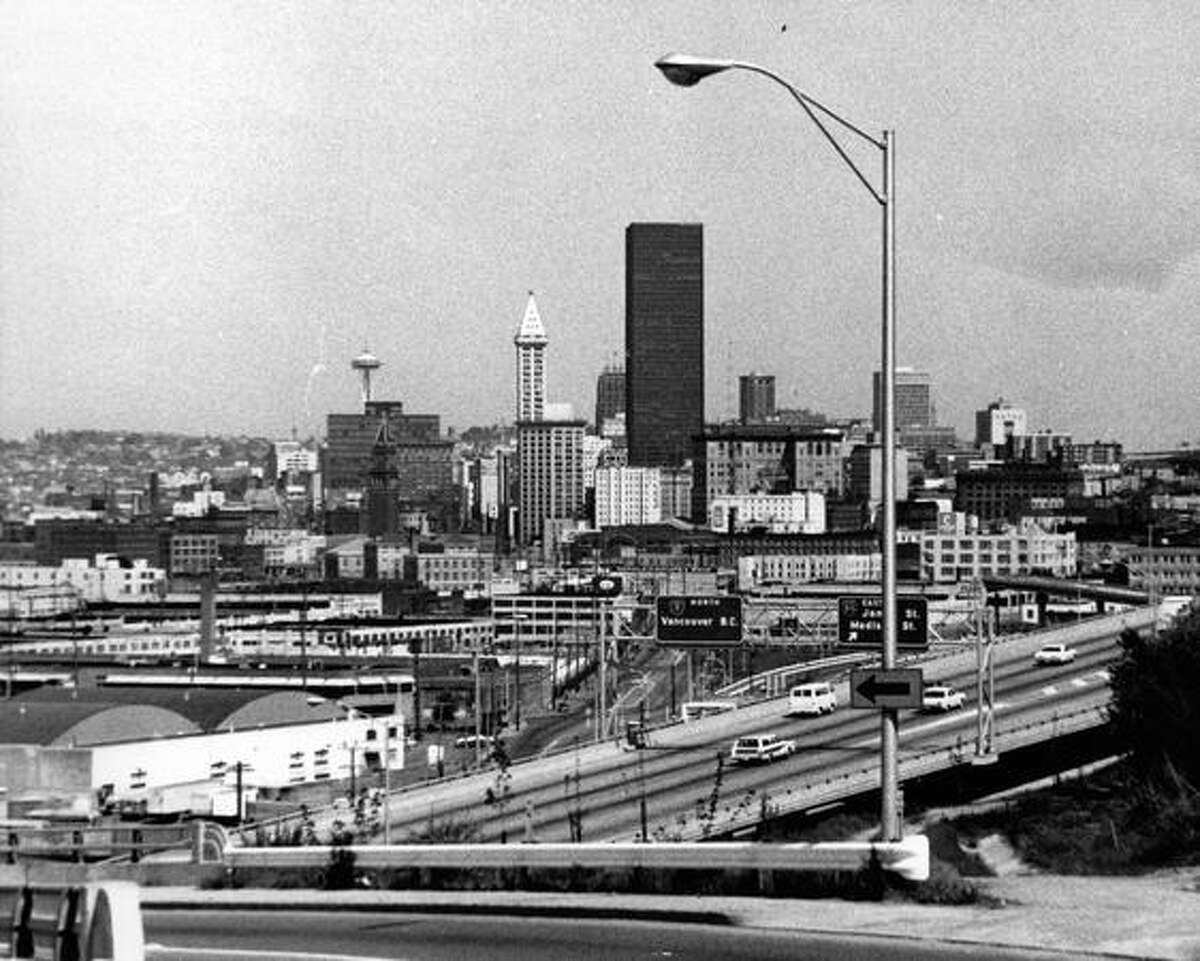 27of29
Seafirst Bank
It just sounds a bit more homey than Bank of America. The bank chain was rebranded in 2000 after a merger with BoA. That big black building? That was known as Seafirst Tower.
P-I FileShow MoreShow Less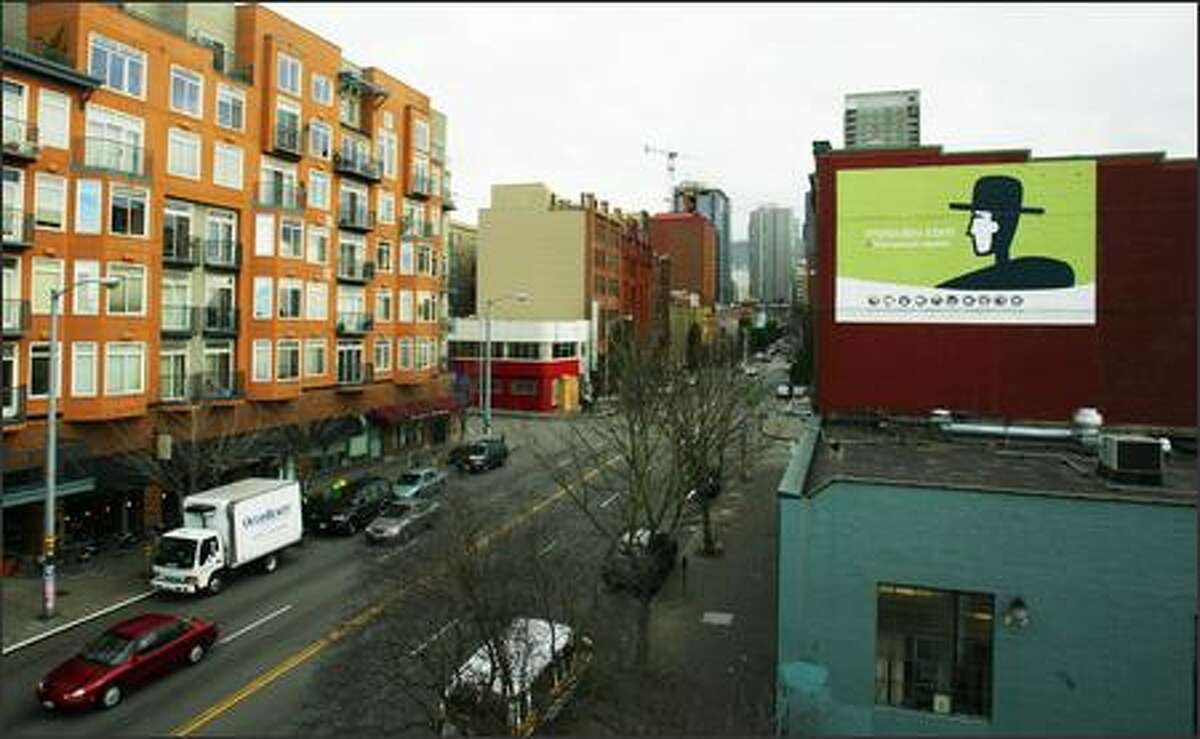 28of29
MyLackey.com
This was one of those great Dot-com busts. Basically, well-off users could use the site to hire others to do their dirty work – walk the dog, grab the dry cleaning, do the shopping. Like some kind of Uber for life.
Grant M. Haller/Seattle Post-IntelligencerShow MoreShow Less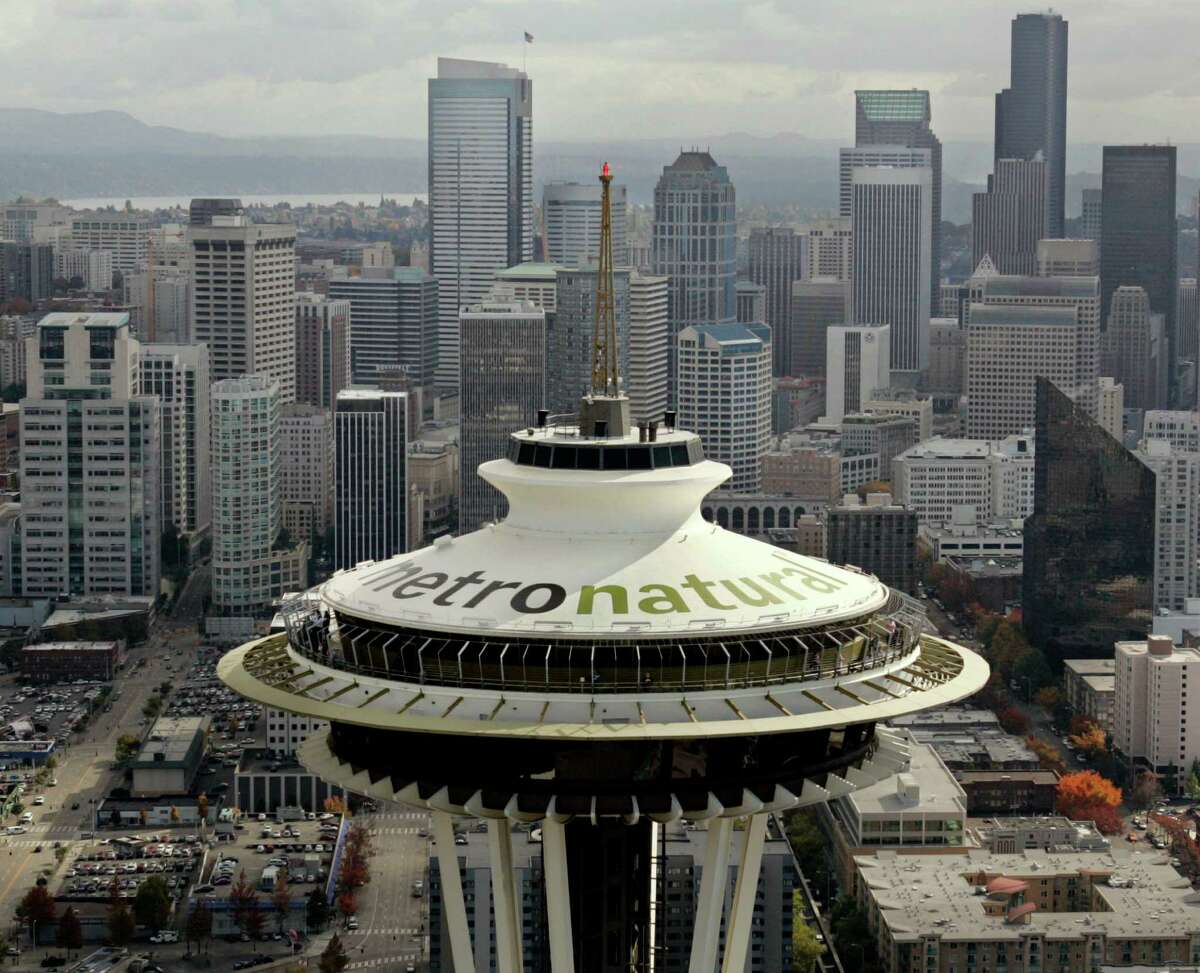 29of29
Metronatural
This is what $200,000 gets you. In 2006, consultants hired by Seattle's tourism bureau decided this un-word captured the city's urban/wild nature. Remember it on Oct. 20 when we mark 14 years since Mayor Greg Nickels proclaimed the first Metronatural Day.
What did we miss, and which do you miss most? Send us an email at [email protected]
RELATED:
15 things people say that show they're not from Seattle
Tolo, Jo-Jo's and S.L.U.T.: Words only Seattleites know
21 iconic Seattle eateries that are no longer around
ELAINE THOMPSON/APShow MoreShow Less
The Seattle area has seen its share of hits, brand-wise.
From UPS and Boeing to Costco and Amazon, the region has birthed dynamic, influential companies that have shaped the nation and the world. Microsoft is practically an industry unto itself.
Some smaller entities have made their mark. Jones Soda, Filson and Subpop might not be household names, but they lead their particular packs.
Unfortunately, not all Seattle's brands can be winners.
Check out the gallery above for a look at some Seattle-born brands that didn't hold up. Some were huge – looking at you Washington Mutual. Some were beloved, like the SuperSonics. Some were barely there.
They're all gone now.
What did we miss, and which do you miss most? Send us an email at [email protected]
RELATED:
Follow former Seattlepi.com reporter Levi Pulkkinen on Twitter at twitter.com/levipulk.
Levi is a reporter for seattlepi.com